Wickes parent company Travis Perkins has pushed the button on a new accelerator programme BreakThru in an attempt to support and benefit from tech start-up businesses.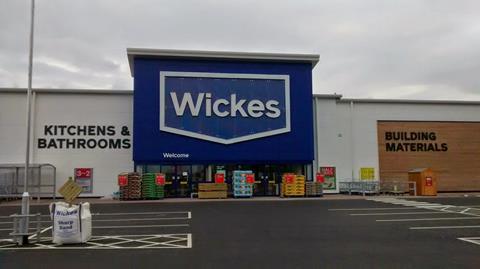 BreakThru is part of a new group-wide initiative to self-embrace digital methods that could future-proof business operations and enhance customer experience across Travis Perkins' 22 brands.
Led by recently appointed chief digital officer Cheryl Millington, the programme has been launched to expose the group, which operates over 2,000 branches, to entrepreneurial thinking and new products.
BreakThru, in collaboration with innovation specialist L-Marks, will allow successful start-ups to validate their business ideas over the course of an 11-week partnership programme.
Up to £200,000 each is available for those digital entrepreneurs coming up with the most viable solutions.
Travis Perkins said it is seeking ways to streamline customer service, improve health and safety and create fleet and workforce efficiencies. It also hopes to find start-ups that can create a seamless digital customer experience, including technologies to create real-time inventory visibility and management.
Travis Perkins chief executive John Carter said: "Our goal is to provide a seamless customer experience through harnessing the latest innovations and ideas brought by start-ups.
"We hope the start-ups who join us can challenge us internally, while we also hope to provide them with the expertise and support to take their product or solution to the next level."