Steamer Trading Cookshop has been bought out of administration by rival kitchenware specialists ProCook, Retail Week can reveal.
The pre-pack deal will result in the closure of 10 of Steamer Trading Cookshop's 38 UK stores. Almost 80 jobs will be lost.
ProCook snapped up 27 Steamer Trading Cookshop stores from administrator KPMG, which was drafted in to handle the process earlier today. All sites are expected to continue trading.
ProCook has also rescued Steamer Trading Cookshop's ecommerce site and head office operations.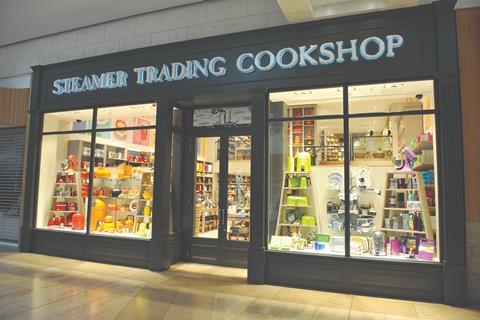 The one remaining store, trading under the Divertimenti brand in Knightsbridge, London – has been acquired by Divertimenti Limited.
As a result of both deals, 332 jobs have been saved.
KPMG UK director Nick Holloway said: "We are delighted that we have been able to rescue such a long-established business including a high proportion of stores and preserve a large number of jobs, especially given the current economic pressures faced by retailers across the UK. The trade sale compliments the existing ProCook business and further increases its high street presence."
KPMG added that employees affected by redundancy would "receive the information and guidance they need in order to claim monies owed from the Redundancy Payments Office".
ProCook revealed that Steamer Trading Cookshop trading director Clare Burgess will take over as the new boss of the brand followng the acquisition.
ProCook owner Daniel O'Neill said: "We are very excited about the future, though because of high rent and rates and the current retail climate we had to make the decision not to take on all the stores. However, we will endeavour to fill all vacancies across our stores by transferring people from closing stores."
Steamer Trading Company's collapse and subsequent sale mark the second high street failure since Christmas.
HMV called in administrators from KPMG at the end of December. Paul McGowan, chair of HMV owner Hilco, blamed a "tsunami" of challenges for its demise.
KPMG is actively seeking a buyer for the music and film specialist and said "interest in the business has been received".