Dunelm is opening three new stores on London's desirable North Circular, with the first due to open in Friern Barnet, early next year.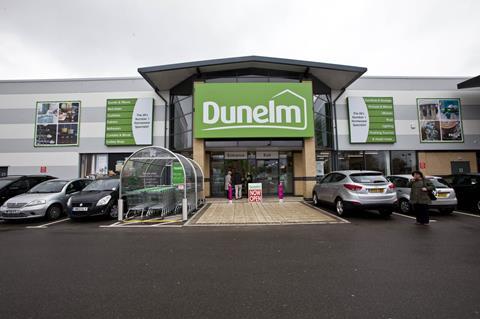 The value homewares retailer, which today posted a 6.2% uplift in full-year profits, will expand by a minimum of nine new superstores during the next financial year.
Dunelm chief executive John Browett said three of the new stores will be in London, and told Retail Week that these will be located in Friern Barnet, Brent Cross and Beckton.
The Dunelm superstores within the M25 will each measure between 30,000 and 40,000 sq ft.
Earlier this year, Browett told Retail Week he was targeting more London stores: "We know our offer works really well in London as it's a city of 10 million affluent people. Our highest sales densities are in our London stores."
Browett, who formally took the reins at the retailer in January this year, said that Dunelm has no plans to add to its tranche of smaller, high street stores, despite some traditional big-box retailers shrinking to to fit more convenient locations.
He said: "The five high street stores we already have are older, residual branches. What typically happens is when we find a good superstore nearby we'll move the store into that instead.
"We know our customers want the easy, free parking because they usually buy quite a lot, so the smaller model doesn't work for us."
Dunelm currently has 157 UK shops, and eight within the M25, but is aiming for a total of 200 nationally.