The Conran Shop has opened a new 'Play Zone' where you won't be the only adult playing around.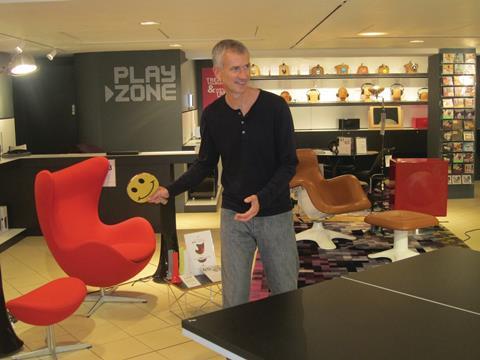 There's also table football and an air hockey table. You could get them all on the net but you know you want to go and have a play first.
Pictured is managing director Nick Moore playing ping pong.