Walgreens Boots Alliance has appointed Stefano Pessina as its chief executive and acquired British beauty brand Liz Earle.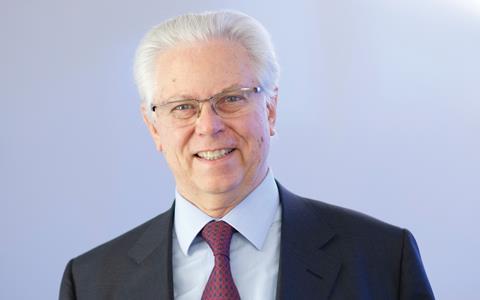 Pessina had been acting chief executive since January when Greg Wasson stepped down after Alliance Boots and Walgreens merged. Pessina will continue reporting to executive chairman James Skinner.
Walgreens Boots Alliance described the Liz Earle brand, which it acquired from Avon, as "one of the leading botanical brands in the UK".
Conlumino managing director Neil Saunders said: "Although Liz Earle is tiny compared to the behemoth that is now Walgreens, there is sound reasoning behind the acquisition in that it gives the company a solid brand in an important category which it can grow by driving sales in its extensive network of stores.
"Although there are no signs that Liz Earle will be made exclusive to Walgreens, it does give the company another brand in its armory, joining that of Boots' highly successful No. 7 line and the Soap & Glory label."
The retailer also unveiled third-quarter figures. Walgreens Boots Alliance net earnings increased 39.9% to $1.1bn (£714m). Sales surged 48.4% to $28.8bn (£18.7bn), "largely due to the inclusion of Alliance Boots for the entire current quarter". Like-for-likes increased 6.3% in its Retail Pharmacy USA arm.
Pessina said: "In just six months since the strategic combination that formed Walgreens Boots Alliance, we are beginning to make progress in our operations, as we were able to deliver another strong quarter.
"Our other divisions continued to perform as we expected. Of course, there is more work to be done"

Stefano Pessina, Walgreens Boots Alliance
"Our Retail Pharmacy USA division produced a solid increase in comparable prescriptions filled in the quarter, along with improved retail front-end margins and very good cost control.
"Our other divisions continued to perform as we expected. Of course, there is more work to be done as we move forward. The fourth quarter is typically the slowest quarter because of seasonality in the business, while prescription reimbursement pressure continues to impact our pharmacies, making retail margin expansion and cost control as important as ever."
Integration proceeding well
Skinner said: "In Walgreens Boots Alliance's initial six months as a newly combined company, Stefano has done an extraordinary job leading the new enterprise, focusing our strategy while enhancing our financial performance."
Skinner said the integration of Walgreens and Alliance Boots "is proceeding exceptionally well", adding that "many of the opportunities we anticipated from our strategic combination are now becoming a reality".
"In order to continue this momentum and to recognise the progress that is already being made, the board concluded Stefano is the very best person to achieve our vision to be a truly global healthcare champion, the first choice for pharmacy, health care and wellbeing across the world," Skinner added.
Combined net synergies for the first nine months of fiscal 2015 were $504m (£327m) and the group said it remains on track to reach at least $650m (£422m) in the full year.
It expects to reach at least $1bn (£649m) in combined net synergies in fiscal 2016.
Cost savings
The retailer is in the midst of a $1.5bn (£973m) cost savings program, to be completed by the end of its 2016/17 financial year, and the group has restructured its US and UK operations, as revealed by Retail Week, as part of that program.
In the US it will close 200 stores in the coming years. It will also shed 700 non-store based roles in the UK, which is part of its Retail Pharmacy International arm.
The US division comprises 8,240 stores across all 50 states, the District of Columbia, Puerto Rico and the US Virgin Islands.
In its overseas arm it operates 4,565 stores in eight countries, including the UK.