The Fragrance Shop has reported a jump in both store and online sales during the festive period.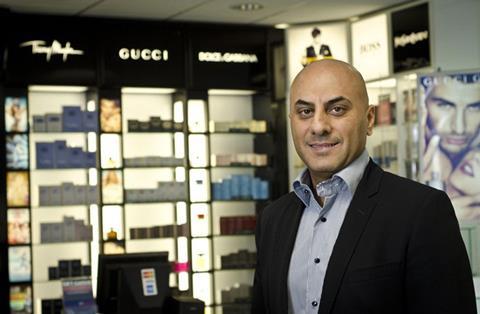 The designer perfume specialist said like-for-like sales were up 3.6% in the six weeks to December 29. Total sales increased 5.4% during the same period.
The retailer's online sales grew 19.3%, while revenues during the Black Friday period – from November 23 to December 1 – surged 28.7%.
The Fragrance Shop attributed the sales gains to special offers, "immersive" and "convenient" shopping experiences in its stores and the strength of its brand partnerships with the likes of Hugo Boss, Dolce & Gabbana and Gucci.
The retailer, which already operates more than 200 stores and an online business, is targeting new openings across the UK this year.
The Fragrance Shop chief executive Sanjay Vadera said: "As a company it's important we continue to delight customers and provide them with a convenient way to shop that meets their needs. Our Sniff bars are a great example of how we have combined the retail and digital in easy-to-access locations.
"In 2019 we will continue to innovate and create interactive and immersive experiences for our customers."