The retailer will open its first store in the Plaza Egaña Mall in Santiago
The beauty retailer has hailed Latin America as a region that "offers growth potential"
The Body Shop's expansion into Chile comes after it entered Brazil market in 2014
The Body Shop will open its first store in "the most sustainable mall in Chile" this month as it bolsters its presence in Latin America.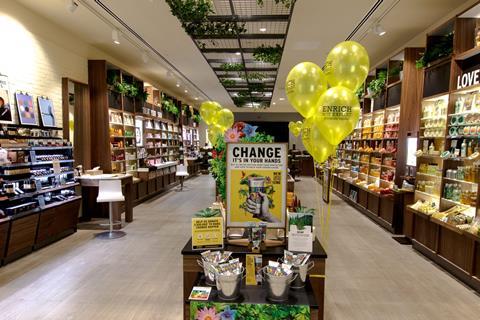 The L'Oreal owned retailer's launch into Chile, which will see it open its first store in the Plaza Egaña Mall this month, marks its 66th market globally.
The Body Shop, which recorded a 9.6% fall in second-quarter sales to €198.5m (£169.2m) last month, said the Santiago-based shopping centre where it will open its first outlet is "the most sustainable mall in Chile".
The retailer will sell its top-selling products in the store, including its Vitamin E range and Oils of Life facial treatment.
Chile marks The Body Shop's third Latin American market, having launched in Brazil in 2014 and in Mexico in 1993.
The Body Shop director for Latin America, Paul Kimberley, said: "We are convinced the region offers growth potential and opportunities for development.
"We will work with colleagues in L'Oréal Chile, benefiting from their regional expertise and customer insight to help us deliver first class products and service to suit the Chilean market."
The Body Shop did not outline plans for the number of bricks-and-mortar stores it plans to open in the country but hailed Chile as "a stable and prosperous region of South America" from which to bolster its expansion.
The retailer's UK managing director Simon Coble told Retail Week earlier this month that it is embarking on an "aggressive" bricks-and-mortar expansion plan over the next three years.