Holland & Barrett chief executive Peter Aldis has stepped down after 10 years at the helm as chair John Walden takes on an expanded remit.
Aldis' responsibilities will be covered by Walden in his wider role as executive chair, and UK managing director Steve Carson, who has been promoted to group managing director.
Aldis, who has been at the health and wellbeing retailer for 29 years, will leave with immediate effect but remain an adviser to the management team to ensure a smooth transition.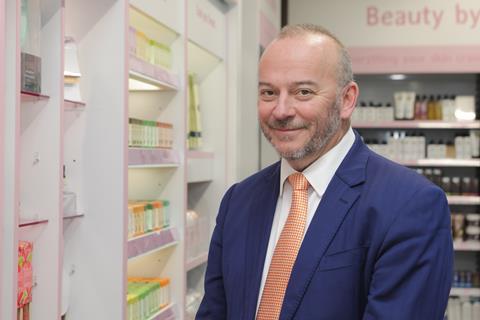 During his time leading Holland & Barrett, Aldis delivered 39 consecutive quarters of like-for-like sales growth as well as launching the retailer's 'clean beauty' offering.
Aldis said: "I am immensely proud of Holland & Barrett and of what we have achieved these past 10 years, most importantly helping our customers live a happier and healthier life.
"I am also pleased to be leaving the business in a strong position for the future and in the very capable hands of John Walden and Steve Carson, who will take it on to the next level."
Walden added: "On behalf of the board of directors, I would like to thank Peter Aldis for his strong leadership over 29 years with Holland & Barrett and in particular his last 10 years as chief executive.
"He has made a significant impact in shaping Holland & Barrett and the wider health and wellness sector, and leaves the business in a position to achieve even further success in the future."
Walden, who has acted as chair for Holland & Barrett since October, will be tasked with driving the retailer's strategic agenda in his expanded remit.
He has been on the non-executive board since it was acquired by L1 Retail in 2017.
Carson joined the retailer in April 2018 following a stint at Sainsbury's Argos, where he was retail and customer operations director.
Walden said: "I am delighted with Steve Carson's promotion to group managing director. Having worked with Steve in several prior roles, I have seen first-hand his exceptional leadership skills in driving operating performance and transformational change.
"Steve has worked closely with Peter over the past year and has made an immediate positive impact at Holland & Barrett. I look forward to working closely with Steve and our strong executive team."