Health and beauty retailer Feelunique.com is to ramp up its overseas presence by increasing its marketing activity as it strives to become the "Asos of the health and beauty market", according to chief executive Aaron Chatterley.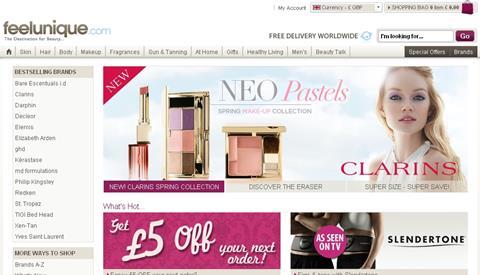 The Jersey-based etailer said there was huge potential for overseas sales, after Christmas trading showed "phenomenal" growth in Russia, with increased demand also from the US, Australia and Brazil, despite low levels of marketing in these territories.
Marketing director Tom Newbald said the retailer would market in English-speaking countries first. It delivers worldwide.
Chatterley said Feelunique.com projects revenue of about £45m to £50m for 2012/13, and forecasts that by 2014/15 the etailer could be turning over £120m.
The etailer will also open a London office next month.
It is hoped a more content-led approach will also ensure more loyalty among customers and the etailer is on the verge of appointing its first content director. Chatterley said: "Just having a website is not an option."