The Clipper Store Manager of the Year – Lucy Miller, general manager at Boots' Piccadilly Circus branch – has delivered phenomenal results for the retailer.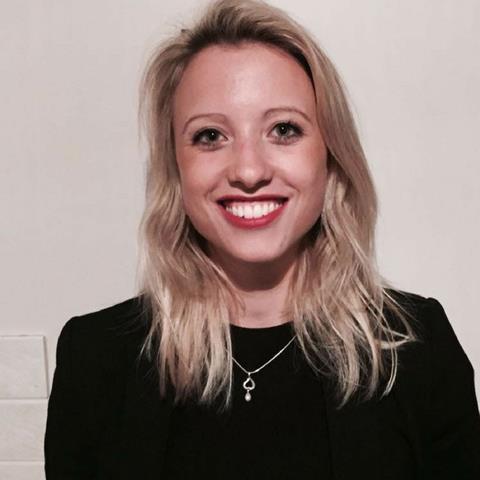 Having the 'X Factor' has come to be an overused notion. Yet on meeting Lucy Miller on a drizzly day in January, the judging panel instantly labelled her as having exactly that.
A special talent is something Miller certainly possesses when it comes to retail, expertly demonstrated throughout the decade she has spent in the industry.
The youngest flagship general manager at Boots, Miller leads a 150-strong team at the health and beauty giant's Piccadilly Circus branch.
Over the past 12 months the store has been an enormous success under Miller's command, delivering year-on-year sales growth, a higher average transaction value and lower shrinkage.
It is Miller's can-do approach that has delivered these phenomenal results – she cares about the little things which make the biggest difference.
Having spent time at various parts of the business – being a healthcare adviser, photo consultant, customer assistant and a national account manager – Miller has a deep understanding of what the Boots brand is all about.
She shows a flair for positively affecting everything she touches, from the retailer's processes and the commercial opportunities, to the development of her staff.
Passionate team-player
Miller's passion for the role is striking, and it is clear she enjoys delivering results and is committed to the business.
However, when it comes to success she does not want to win alone – she is eager to engage and encourage her team. "When you have the right team, you can do anything," she says.
As well as managing one of Boots' top stores, Miller has devoted time to raising money for charity, running the London Marathon and climbing Mount Snowdon in the dark for Macmillan Cancer Support.
"Her intelligence shines through, she's extremely bright and charismatic. I find it very difficult to find anything about her that isn't top class"
Miller's impressive achievements at both a personal and professional level set her apart from the pack.
Her dedication to people, whether it is through her work in the Boots divisional forum or her dedication to developing future talent, is particularly noteworthy.
"Her intelligence shines through, she's extremely bright and charismatic," remarked one of the judges. "I find it very difficult to find anything about her that isn't top class."
With her infectious enthusiasm and devotion to helping make Boots a better place to work, Miller has a very bright future in retail.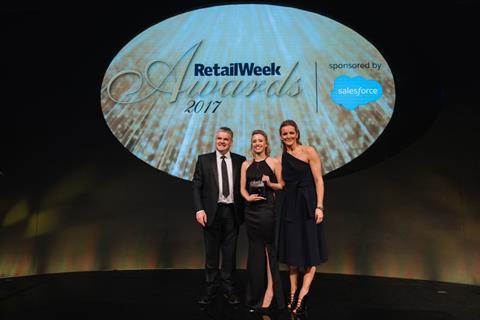 Mark of Excellence: Kerry Ely, Debenhams, Oxford Street
"She'd be a credit to any retailer," said the judges of Kerry Ely, store manager of Debenhams' Oxford Street flagship.
With a great understanding of what customers want, her tremendous commitment to the business and resourcefulness, there was no doubt that Ely deserved a Mark of Excellence.
Testament to her success, she has helped develop others within the business, and four of her former deputy store managers now run high-profile stores. She is a natural retailer.
Clipper

Clipper Logistics plc is at the forefront of retail and high-value logistics, with 39 sites across the UK and Europe and a workforce of more than 3,500.
The business has unparalleled expertise in providing pan-European, retail and general merchandise logistics, returns management, consolidation centres, multichannel, port deconsolidation centre, pre-retail, high secure and bonded operations.
Clipper has the size and ability to tackle any project, matched with the agility to respond quickly to customers changing requirements.
Clipper's impressive client list includes industry leading brands such as Asda, Asos, Bench, George, Harvey Nichols, John Lewis, Mint Velvet, Whistles SuperGroup and Tesco. Clippergroup.co.uk