Tesco's new UK boss Matt Davies has been handed a 'golden hello' in shares worth £3.2m after joining the embattled grocer from Halfords.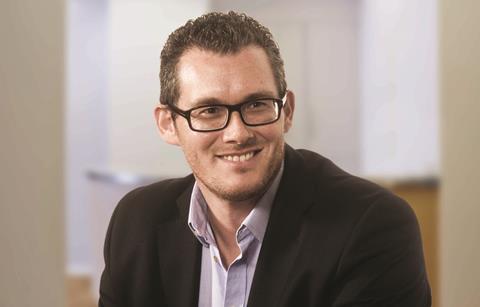 Matt Davies handed £3.2m in shares after becoming Tesco UK boss
Embattled grocer dishes out almost £4m in shares to senior bosses
Finance chief Alan Stewart among other recipients
Davies, who has been brought in to help revive the supermarket giant's core UK business, is among a clutch of senior Tesco bosses who have been given shares as part of their bonuses.
The total awards dished out in shares total almost £4m, with Davies the biggest beneficiary having received almost 1.6 million shares. They have been awarded to him by way of compensation for the long-term incentives he had to forgo by departing Halfords.
Tesco finance director Alan Stewart received 56,950 shares, worth £117,886, having joined the grocer from Marks & Spencer.
Chief product officer Jason Tarry and Tesco Bank boss Benny Higgins have also been handed shares as part of the retailer's bonus plan.