Tesco has slashed the amount of sugar in its own-label soft drinks to escape the government's sugar tax.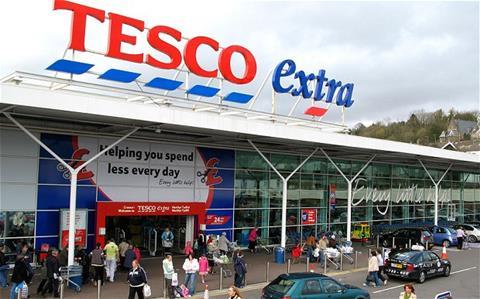 The grocer said the move to drive sugar levels below 5g per 100ml – the point at which the levy comes into force – will "give customers healthier choices".
Tesco said the newly formulated soft drinks will be available in stores from Friday, November 11.
The supermarket has reduced the amount of sugar in all of its 251 own-label soft drink lines, in a move that has been praised by the government.
It comes after Mike Coupe, boss of Tesco's big four rival Sainsbury's, urged the government to toughen its anti-obesity plans by enforcing proposed limits on sugar in foods.
The childhood anti-obesity strategy, published in August, revealed that a move to reduce sugar content in food and drink by 20% would only be voluntary.
Less sugar
Tesco's UK and Ireland boss Matt Davies said: "This is just one part of our plans to make the food on our shelves healthier by reducing levels of sugar, salt and fat in our own brands.
"We have worked to make sure our soft drinks still taste great, just with less sugar.
"We're hoping this initiative will help make it a little easier for our customers to live more healthily."
Public health minister Nicola Blackwood said: "It is great to see Tesco leading the field by reducing the level of sugar in their own-brand drinks.
"It is proof that taking added sugar out of drinks is both possible and in line with what customers want."
Tesco started reducing sugar in its soft drinks in 2011. The final 50 products in its range have now been reformulated below the 5g per 100ml benchmark.
The retailer said those efforts meant its customers were now consuming more than 20% less sugar from its own-brand soft drinks than they were five years ago.
As well as its work on soft drinks, Tesco has also cut the salt, fat and sugar content in more than 4,200 of its own-label products since 2012.
It has plans for reductions on a further 1,000 lines every year for the next three years.