Tesco has appointed Deloitte as its new auditor and ditched PricewaterhouseCoopers in the aftermath of its £263m accounting scandal.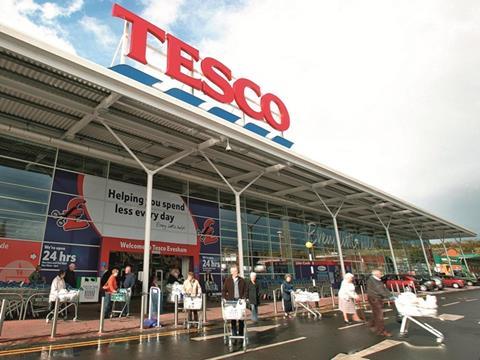 The Tesco board has given the green light to the appointment of Deloitte after a "formal tender process" was completed. The decision will now go before shareholders to approve at the grocer's annual general meeting next month.
It brings to an end Tesco's long-standing relationship with PwC, which had worked with the supermarket giant since 1983.
Tesco said in a statement: "We and PricewaterhouseCoopers LLP mutually agreed that they would not take part in the tender process. PwC will therefore stand down as the company's auditors at the conclusion of the 2015 AGM."
The move comes after Tesco boss Dave Lewis was forced to issue a profit warning just weeks after starting his role last September, when a whistleblower drew his attention to the accounting scandal.
A subsequent investigation by Deloitte and Freshfields found that half-year profits were overstated by £263m and that the misreporting spread further than that time frame. That prompted probes into Tesco's finances by the Groceries Code Adjudicator, Serious Fraud Office and the Financial Reporting Council.
As previously reported, Deloitte had already been hired by Tesco to work with its accountancy department to avoid misreporting happening again.
Tesco chairman John Allan said: "On behalf of the board, I would like to thank PricewaterhouseCoopers LLP for their significant contribution over the past 32 years, and we look forward to working with Deloitte LLP going forward."