Major transport disruption wreaks havoc with supermarkets' supply chains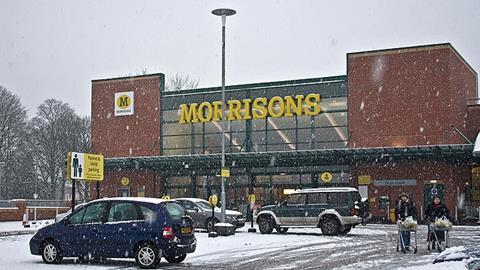 The continued snowfall across the UK has resulted in unwanted costs for grocers as they battle to overcome challenges in supply chain.
Aside from grocers having to close stores in the worst affected areas, costs have mounted as ports and airports shut, crates have had to be re-routed and drivers have got stuck in the snow causing delivery delays.
One senior grocer told Retail Week: "It's very expensive to deal with. We've had drivers stuck in the snow all night clocking up hours. We've had some distribution centres that have really struggled."
Grant Liddell, key account development director at logistics group Uniserve, said the costs of supply chain delays would have hit grocers the most because of the scale of their operations. He said the snow must have "cost millions for the retail sector". He said that drivers having to take stock back to depots or ports if it could not be delivered would "add about £1,000 to each container".
Liddell highlighted the temporary closure of Felixstowe port as a big concern. "Having to rebook deliveries takes so long to catch up - retailers have such tight turnarounds. Just a 24-hour delay in a port or a distribution centre could be anything between five and 10 days to get through the system again."
Tesco this week reported record Christmas sales. UK like-for-likes for the six weeks to January 9 rose 4.9%. Executive director of corporate and legal affairs Lucy Neville-Rolfe, calculated the snow had knocked the figure by about 0.5%, but said: "We're extremely happy with how our staff have gone the extra mile".
Co-operative Group managing director of food Tim Hurrell said sales rose about 5% above expectations in the past week as consumers stocked up in convenience stores - which make up most of the Co-op's portfolio. He admitted delays were a problem "but we've coped well".
Independent supply chain consultant Alastair Charatan said the snow would have also hit grocers' home deliveries hard. "This is just the weather for getting your groceries delivered to your home but there have been problems getting the vans to people's doors," he said.
He estimated the cost of snow-related supply chain problems overall would equate to about 2% of a grocer's typical annual supply chain budget. However, he added: "The grocers all have extremely efficient supply chains set up so they would have coped effectively."