The Serious Fraud Office (SFO) will decide within weeks whether to pursue a plea arrangement with Tesco and bring further charges against three former Tesco bosses.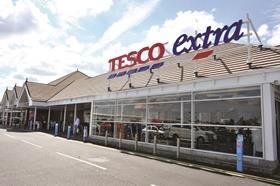 According to Sky News, the SFO has said that it expects to decide charging decisions by the end of the month.
The decisions will likely relate to both the three former Tesco executives and the company itself.
Sources told Sky that a deferred prosecution agreement (DPA) was "firmly back on the agenda", although not certain.
A DPA would require Tesco to plead guilty to certain charges, although it is unclear at this time what those charges would be.
But if Tesco did agree to a DPA it could be exposed to financial penalties.
Former executives Christopher Bush, Carl Rogberg and John Scouler have already been charged with fraud by acting dishonestly for personal gain and abusing their positions by falsely inflating supplier income.
The trio first appeared at Westminster Magistrates' Court in September. Last month, they were told their trials would begin in autumn 2017. All three deny the charges.
Tesco and the SFO both declined to comment.