Sainsbury's is to trial a new concept it is calling 'Slow Shopping' that aims to help the elderly and those with disabilities.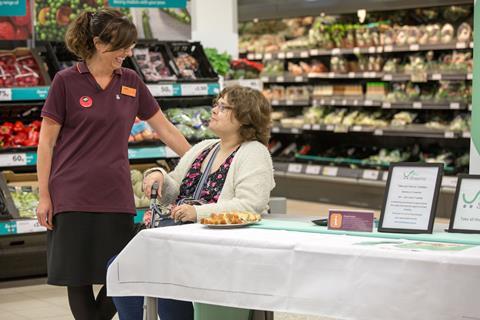 Starting today, Slow Shopping sessions will be run every Tuesday from 1-3pm at Sainsbury's Gosforth store in Newcastle-Upon-Tyne.
Sainsbury's assistants will be on hand to help customers with their shopping and chairs will be put at the ends of aisles for those who struggle to stand for the duration of their shop.
The store will also feature two help points where samples of products, such as Victoria sponge cake and ginger biscuits, will be on offer.
The concept is the brainchild of Newcastle resident Katherine Vero who used to find it hard shopping with her mother who suffered from dementia.
Sainsbury's Gosforth deputy manager Scott McMahon said: "When my father developed cancer I saw how hard he found shopping yet he still wanted to maintain his independence, so when Katherine approached me about trialling 'Slow Shopping' I was keen to help. I knew Sainsbury's would want to support it too."
Sainsbury's said over the past year it has invested more than 50,000 hours in training staff on how to help customers with visible and non-visible disabilities.
The Alzheimer's Society recently published research that showed eight out of ten of the 850,000 people living with dementia in the UK list shopping as their favourite hobby. Since being diagnosed, however, one in four had given up shopping.