Sainsbury's will axe 800 jobs as it reshapes its in-store staffing structure amid wider plans to make £500m of savings over the next three years.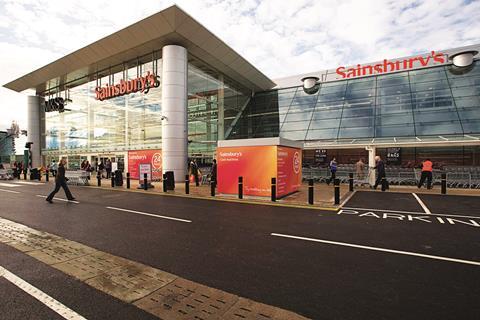 The grocer said consultations with staff got underway this morning, with department and deputy manager positions under review.
It comes less than a week after the supermarket rival Morrisons revealed plans to cut 720 head office roles and employ 5,000 new in-store staff.
Fellow big four rival Tesco is swinging the axe on thousands of in-store jobs to remove a layer of management from stores across the UK, while Asda revealed plans to make 1,360 redundancies as part of a "radical" restructure to its store management teams last July.
Sainsbury's bosses said its changes will allow more resources to be invested into other shop floor roles. Redeployment opportunities will be available for "most colleagues" impacted by the changes, but the restructure is expected to result in the loss of 800 jobs, it said.
It is not yet known how many stores will be affected by the changes. Sainsbury's said the removal of department and deputy managers would depend on "the size and complexity" of the existing management structure.
The changes come after the supermarket giant restructured central roles in its Store Support Centres in Holborn, Manchester and Coventry.
Sainsbury's said the changes will help achieve some of the £500m of cost savings it wants to make over the next three years. The grocer said the savings will help "ensure that stores are better able to respond to changing customer demands" and help fund investments in areas that "really matter to customers."
The grocer added that reducing the number of managerial roles in store would give staff serving on tills and restocking shelves the chance to extend their hours or take additional shifts.
Consultation has also begun in more than 100 supermarkets on proposals to change the way they are stocked overnight.
It is proposed that night shifts will be replaced with early morning and evening shifts in some stores in a bid to "improve availability for customers" with fewer deliveries.
Sainsbury's said staff who currently work on the night shift will be given the option to move to an early morning or evening shift, stay on a retained but smaller nightshifts, move to a nearby store with a nightshift or transfer to another in-store role.
'Difficult decision'
Sainsbury's retail and operations director Roger Burnley said: "These are exceptionally difficult decisions to make and we have not taken them lightly. I recognise that this will be a challenging time for many of our colleagues and we will do everything we can to support them and help them move through this period of uncertainty as quickly as possible.
"We set out very clearly last year that we have to reflect the changes in when and how our customers are shopping. These proposals will help us maintain and improve customer service by having more colleagues on hand and well-replenished shelves at all times.
"The formal consultation starts today and, where possible, we hope colleagues will opt to move to other roles or stores. We expect the new structures to be in place later this year and as a result, we will be set up to work more effectively together to better serve our customers."