Morrisons has attempted to secure one-off payments from about 20 of its suppliers in a move that faces a probe by the supermarket watchdog.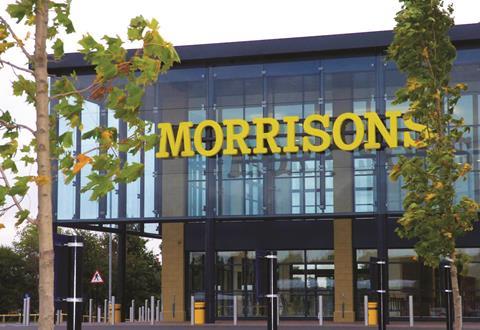 Morrisons emails demanding payments have been sent to 20 suppliers
Grocer's legal team have warned buyers to construct "credible" arguments for the move
Earlier this month grocery watchdog said there was no evidence Morrisons had breached code
Buyers at the supermarket giant sent emails to its suppliers requesting cash to fund investments it is making in price and to boost numbers of customer-facing staff. The Groceries Code Adjudicator (GCA) is investigating the emails, which could breach the Groceries Supply Code of Practice.
The Guardian reported that the emails had been sent to about 20 suppliers, with only "a handful" blocked by the supermarket giant's legal team.
An internal email sent by Morrisons' legal team told buyers to get advice on how they can continue to demand one-off payments from suppliers but satisfy regulators, warning them that "we are on the GCA's radar".
It is thought that some agreements Morrisons has in place with suppliers allow it to request payments in this way, but the code of practice states that supermarkets cannot "vary any supply agreement retrospectively".
Retail Week understands Morrisons was already considering ways to simplify its relationships with some suppliers prior to the GCA probe.
No evidence
Earlier this month the GCA said there was no evidence "at this stage" that Morrisons had breached the code.
But the internal email from a member of Morrisons' legal team said: "We have seen a number of requests for H1 [first-half] funding recently that don't appear to be based upon any existing supplier obligation."
The email advises buyers to contact the legal team for advice on how to "construct arguments that are credible" for demanding the payments.
The groceries supply code of practice states: "A retailer must not vary any supply agreement retrospectively, and must not request or require that a supplier consent to retrospective variations of any supply agreement."
The GCA is already investigating Morrisons' big four rival Tesco over allegations that it delayed payments to suppliers and unfairly handled payments for shelf promotions. A ruling is expected later this year.
Last month, Morrisons came second to last, ahead only of Tesco, in a YouGov poll of suppliers who rated how effectively retailers were complying with the code of practice.