The Co-op has unveiled a string of agreements for in-store concessions as the mutual seeks to make better use of space in its larger formats.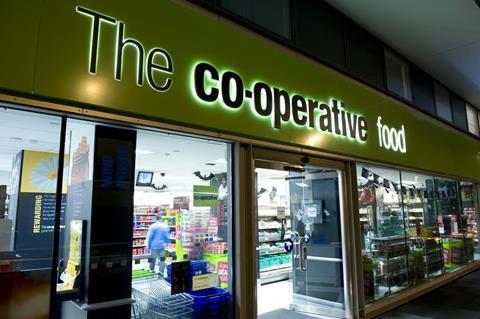 Midcounties Co-operative joins forces with non-food retailers
Dorothy Perkins, Bonmarché, Brantano and The Works to open concessions
Part of Midcounties' new strategy to implement "new innovations" at its 25 larger stores
The Midcounties Co-operative, the UK's largest independent co-operative society, has penned deals with women's fashion retailers Dorothy Perkins and Bonmarché, as well as Brantano and The Works.
The four non-fashion retailers will open concessions inside some of the society's 25 supermarkets as part of its new strategy to "increase the performance" of shops that are more than 8,000 sq ft in size.
It comes at a time when supermarket giants are seeking to make better use of their larger sheds, which have become out of kilter with modern shopping habits.
Sainsbury's has joined forces with Argos, which is opening digital stores in 10 of the grocer's supermarkets, while Johnsons dry cleaners are opening up in Waitrose stores across the UK.
The Midcounties Co-op has 238 food stores in total across Oxfordshire, Gloucestershire, Wiltshire, Shropshire, the West Midlands, Avon, Somerset, Dorset, Worcestershire and the surrounding counties.
Midcounties bosses said the introduction of a separate strategy for its 25 larger stores would allow them to implement "new innovations and trial different concepts".
New format
As part of that plan, Midcounties Co-op is also trialling a new supermarket format at Chipping Norton, Oxfordshire.
The store will be extended to 14,000 sq ft and include a new Discovery Zone to showcase new locally produced products and promote the work the Midcounties Co-operative does in the community.
The new-look store, which is due to open on July 14, will also be fitted with bakery, butchery, fish and deli counters as part of a drive to increase the number of locally produced products.
Midcounties Co-operative Group general manager Phil Ponsonby said: "We have a very high quality retail estate that has huge potential. To realise this potential, we need to reflect the different characteristics of our supermarket and convenience stores and give them dedicated focus to achieve their maximum potential."
Ponsonby also plans to increase the range of Co-operative branded products available in its stores. He added: "We're working more closely than ever with Federal Retail Trading Services to ensure that we fully exploit the strength of the Co-operative brand by having the best range and depth of products in our stores, in addition to our locally sourced produce that our customers expect."