Tesco-backed coffee chain Harris + Hoole reported a pre-tax loss of £12.8m in the year to February 2014, after it opened a raft of shops.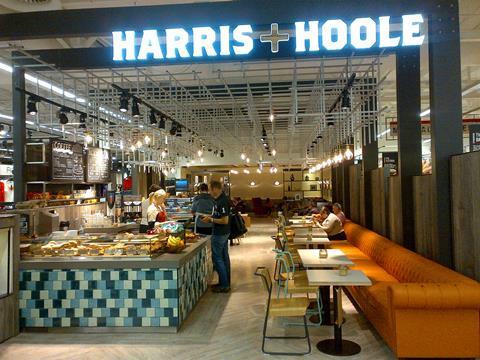 Harris + Hoole, which sold a stake to Tesco in 2012 – thought to be around 49% – made a pre-tax loss of £12.8m in the 52 weeks to February 23, 2014, widening from £5.6m it reported for the 38 weeks to February 23, 2013, its previous financial period.
The chain reported sales of £6.6m during the year, compared with sales of £785,186 in the 38-week period.
Harris + Hoole posted an operating loss of £11.3m, which it said "reflects the early life cycle stage of a number of the shops open at the end of the 52 weeks and also the early development costs of the business".
During the previous 38-week trading period it posted an operating loss of £5.4m.
In the year to February the business opened 18 shops and closed one.
However, in August it was reported that the chain was closing a raft of unprofitable London stores, including its Walton-on-Thames and Hounslow locations as well as a pop-up in Tesco in Highbury, leaving it with 41 shops, according to the Evening Standard.
It was reported that the company was still expanding and planned to have 16 high street shops and 32 stores in or alongside a Tesco store by the end of the year.
A statement on the company's results, published on Companies House this week, said: "Although the growth of the UK economy strengthened in 2013 and into 2014, the risks to UK economic growth and consumer confidence remain significant and may be influenced by developments outside the UK.
"Through innovation and insight we hope to continue to better serve our customers, including the development of our mobile app, which from March 2014 onwards has allowed customers to pay via the app in all our shops."