Off-license group Conviviality Retail has splashed out £6m to expand its convenience store portfolio after acquiring GT News.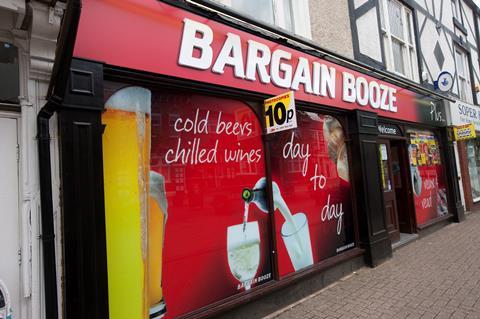 Conviviality Retail, which owns Bargain Booze, has brought the entire GT News estate of 37 stores.
The majority of these are based in the East Midlands and Yorkshire, with 13 operating under the Spar fascia.
Conviviality bosses said the acquisition "complements" the group's recent purchase of Rhythm and Booze and would "improve store density" in the East Midlands in Yorkshire.
They added that this would "drive logistics and marketing efficiencies."
Conviviality will rebrand the majority of the 37 GT News stores under its Bargain Booze or Bargain Booze Select Convenience fascias.
Conviviality Retail chief executive Diana Hunter said: "The acquisition of 37 stores from GT News is in line with our stated aim to grow our business into areas which are underserved by our brands.
"Yorkshire and the East Midlands are two such areas and will provide a significant growth opportunity.
"Customers will get even better value for money across all the brands and ranges that they currently buy as well as the additional benefit of a much stronger range of beers wines and spirits."
The acquisition is Conviviality's second in less than a year. The group purchased 26-store off-licence chain Rhythm and Booze for £1.7m in May 2014.