Amazon has registered the Amazon Go trademark in the UK, suggesting that the etailer could bring its cashless grocery store to Britain.
The online titan unveiled its first bricks-and-mortar food shop in Seattle earlier this week, which allows customers to pay for items without queuing at tills.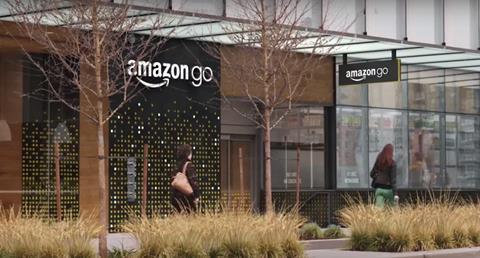 The store, which uses sensors to track what items customers have taken off the shelves and takes payment automatically via their smartphones, is being piloted by Amazon's staff.
It is poised to open fully to the public next year.
Amazon said it combined "computer vision, sensor fusion, and deep learning" to create the technology necessary to allow shoppers to pay for items in-store without putting them through a till.
Amazon has not revealed whether or not it plans to launch similar stores outside of its homeland, but the registering of the Amazon Go trademark in the UK is the clearest signal yet that it is looking to take the concept across the Atlantic.
The etailer has already entered into the British grocery market after launching Amazon Fresh earlier this year.
It also penned a wholesale deal with Morrisons, which sees the Bradford-based grocer supply Amazon with thousands of own-label fresh, frozen and ambient goods.