Theo Paphitis, owner of Ryman Group, took great pleasure in pouring a bucket of ice water over Retail Week's editor-in-chief Chris Brook-Carter.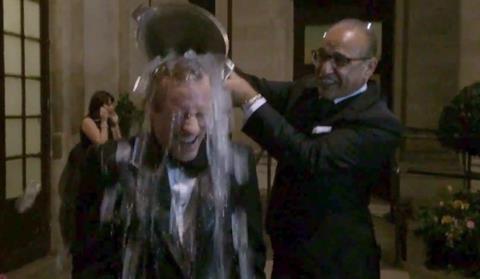 This happened as the winners of the Retail Week Rising Stars Awards in association with Ryman celebrated their hard-won efforts at an event in London.
Thankfully, Paphitis wasn't angry with a story, it was all in the name of charity as part of the popular Ice Bucket Challenge.