Retail Week faces its toughest challenge yet, something is rotten in the Forest of Dean and toilet roll chancers get creative at Walmart.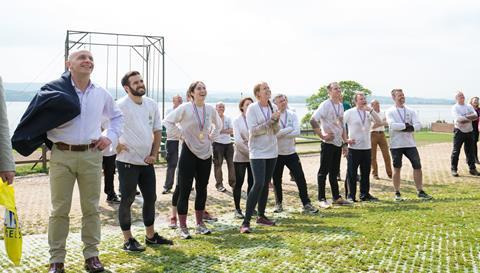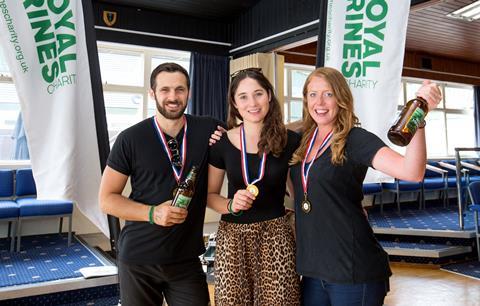 Teams from Asda, Dixons Carphone, Screwfix and Retail Week – take a bow Rosie Birchenough, Alex Hamilton and Victoria Hart – all showed their mettle when they took part in the Commando Challenge to raise money for the Royal Marines Charity.
A gruelling run was immediately followed by a daunting round of the assault course – a test that puts even high street trading conditions in the shade. Retail Week's Vic Hart was the fastest woman round the course. Well done to her.
If you'd like to support her, visit www.justgiving.com/fundraising/VixAlexRosie16
Something is rotten in the Forest of Dean
In a bid to persuade people not to drop litter in the Forest of Dean, a pop-up 'litter shop' has opened in Coleford, Gloucestershire.
The 'stock', which includes a 33-year-old packet of crisps, shelves of dumped cans and decades-old drinks bottles, was litter-picked in half a day in and around the area. A litter vending machine has also been installed in the forest.
The shop is part of a pilot scheme launched by the charity Hubbub and the district council to highlight the area's litter problem. About 250 tonnes of rubbish are removed from the ancient woodlands at a cost of £400,000 each year, according to the Forest of Dean district council.
If it succeeds at reducing litter, the project will be rolled out nationally.
Holding the fort
Spotted on YouTube this week, a couple of cheeky chaps from across the pond giving a tutorial on how to build a two-storey fort out of toilet rolls from within the shelves of Walmart.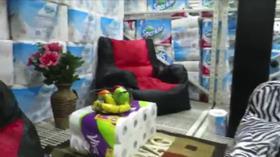 The creative constructors built a living room, bathroom area and relaxation space in the lower floor but got interrupted before they could finish the penthouse suite.
They did however, find time to furnish the fort with chairs and rugs picked from around the Walmart, inadvertently promoting the ability to find whatever you need to set up a new home all from within the walls of the US retail giant.