Fashion retailer and brand Pretty Green has lifted the lid on six concessions opening at House of Fraser stores across the UK.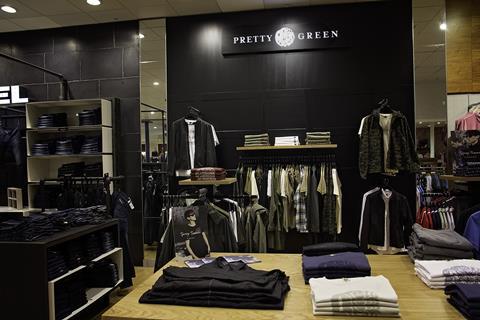 The privately-held firm, which is a third-owned by former Oasis singer Liam Gallagher, has unveiled concessions in Plymouth, Exeter, Belfast, Cardiff, Middlesbrough and Manchester over the last month. Pretty Green's UK store portfolio now totals 21, which includes 15 standalone shops.
As part of the House of Fraser deal, Pretty Green's clothing range will also be available on the department store's website. It comes just weeks after House of Fraser extended the cut-off point for customers using its buy-and-collect service.
The Pretty Green brand was launched in 2009 and outside the UK has five shops in Japan. The group has also set its sights on the US, having set up a showroom in New York.
Pretty Green's chief executive Richard Ralph said: "We look forward to continuing our expansion, both in the UK and internationally."
Reports surfaced last month claiming that Pretty Green has hired investment bank Cantor Fitzgerald to look at raising further funds to expand.
Over Christmas, the group revealed that sales rose 39% in the six weeks to December 31, while like-for-likes climbed 33%.