Greetings cards and stationery retailer Paperchase's profits took a hit last year as it suffered amid the troubles of its former US parent Borders Inc.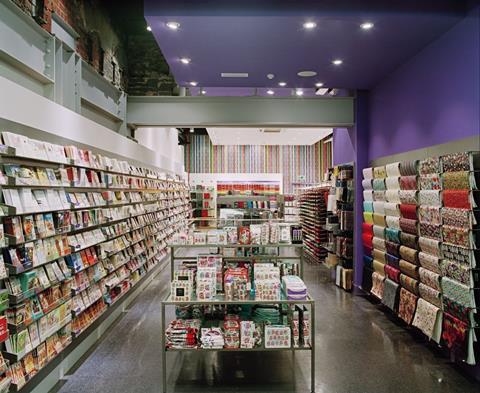 However, Paperchase was able to grow turnover in the year to January 29 despite having had to close 44 concessions within Borders UK stores after the bookseller's collapse in 2009.
Pre-tax profits fell from £4m to £1.7m, while other operating income slumped from £5.3m to £1.2m.
Paperchase chief executive Timothy Melgund said that other operating income from its concessions in Borders Inc fell from £4m to £557,000 as the US bookseller closed stores, entered Chapter 11 and focused on pure book selling in a bid to survive.
Paperchase's income from Borders' Asia Pacific business also tumbled, from £876,000 to £13,000.
Paperchase separated from Borders Inc in July 2010 when it was bought in a management buyout led by Melgund and backed by private equity firm Primary Capital for £30m.
Paperchase grew turnover 3% to £71.3m in the first full year since Borders UK went bust in November 2009. Like-for-likes were "positive", said Melgund, who added that Paperchase took action to recoup lost profits and sales amid the woes of both Borders Inc and Borders UK, which were separate companies.
Paperchase invested £5.5m in the business compared with £3.8m the year before as it opened 12 shops in the year, as well as further concessions in House of Fraser, Harrods and Waterstone's. It also launched a transactional website in the period.
Melgund said the financial difficulties of Borders Inc "had a relatively serious impact on headline profitability". But he added: "The UK figures continue to progress nicely forward."
Paperchase will open 14 new stores this year, with property agent CBRE advising.
Melgund said since year end trading has held up. "It's not the easiest of markets, but we're not doing too badly at all."
Paperchase operates 81 UK stores plus 45 concessions. It operates 16 concessions in Europe and 16 concessions and stores in the Middle East.