Over 50 years Lakeland has grown from an agricultural business into an international retailer and is preparing for its next phase of growth.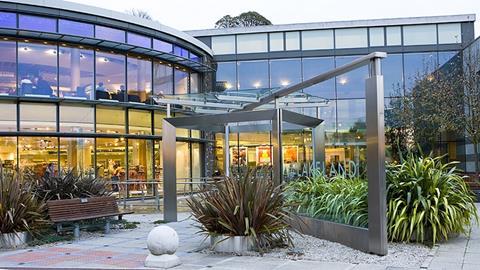 For a business that over the past decade has doubled store numbers, expanded into Asia and the Middle East and embraced multichannel retailing, Lakeland is very modest.
Perhaps that is because the retailer was set up – 50 years ago on June 19 – as an agricultural business and is now run by three brothers who needed some pocket money and started helping out with their dad's company. They've carried his core principles with them and passed them on to their staff.
"The philosophy of the business is one of humility," says marketing director Tony Preedy. "We don't believe we have a reason to exist other than to provide great products."
Lakeland doesn't have a typical retail history. Founded as Lakeland Plastics in 1964 by Alan Rayner, father of Sam, Martin and Julian, the business sold plastic sheeting and polythene bags at agricultural shows – off the boys' pool table – around the Lake District. Back then its customers were farmers looking for sheeting to cover haystacks, silage and even to be used as plastic coats to keep newborn lambs warm.
Moving with the times
Today, Lakeland is a high street brand with more than 60 UK stores selling kitchen gadgets and equipment in the UK, Europe and Asia. So how has this remarkable story unfolded?
Preedy says it is partly because of the way the business has steadily moved with the times.
"Customer demand has led us to look in different directions," he says. "In the 1970s there was a big trend towards home-freezing. Then in the 1980s mail order was the big thing. But the turn of the 21st century was when we turned a corner. We've doubled our stores in the last 10 years and our ecommerce has become very substantial".
The past 10 years have undoubtedly been Lakeland's most transformative. With 68 stores in the UK and nine stores in six markets overseas, it's one of the success stories of British retailing. But, says Preedy, wherever it has gone, Lakeland has stuck to its core value of giving customers what they want.
"It's about innovative kitchen products you can't get anywhere else. We've got products people have never seen before. There are very few houseware brands on the high street. The marketing of the business has changed in the last 10 to 15 years. We've got more stores – Lakeland has got closer to a lot more people."
The retailer plans to continue to roll the business out to more international markets, either through the franchise model that it has used in the Middle East and India, or running its own stores, which Preedy says is more likely in Western Europe.
But Lakeland doesn't believe in rushing. And it's not always the most conventional of businesses – as some of the quirky products it has sold over the years show.
Not by the book
While many other retailers have a tried-and-tested formula for expansion, Preedy says Lakeland prefers to take each opportunity as it comes, even if it means not always doing things by the book.
Take the retailer's flagship shop in Windermere. Measuring over 12,000 sq ft, Preedy says that if the retailer had listened to some of the advice it has been given, it might have moved to smaller, cheaper space long ago, especially because of how much it sells online these days. But the store, he says, is the "home and heart of the business. We're not moving".
With the three brothers still at its core, Lakeland is a family business based around simple values. The retailer doesn't like to be flashy about the 50 years it's been in business. And it is not asking for a big fanfare about the future either, despite the many possibilities ahead.
"It's a nice milestone", says Preedy. "But reaching 50 years doesn't give us a right to exist. What really keeps us going is bringing innovative products to our customers."
Based on its track record so far, Lakeland will exist for many more years to come.
Analysis: Lakeland at 50 - from agricultural past to international future
1

Currently reading

Analysis: Lakeland at 50 - from agricultural past to international future

2