Tesco has invited at least six companies to bid for its South Korean business unit, Homeplus, which has been valued at £4bn.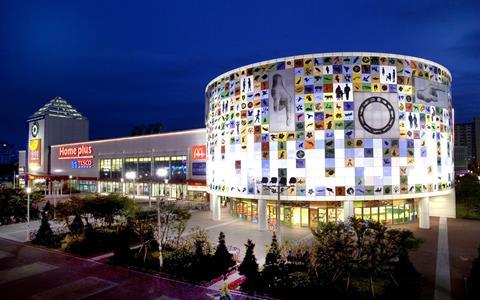 Firms including KKR, Carlyle Group and CVC Capital Partners have been invited to bid for Homeplus, according to Reuters.
Tesco is seeking to offload its South Korean arm as it focuses on its core UK grocery business. The supermarket has already sold off its Blinkbox entertainment business and is said to be seeking to sell-off Tesco Mobile.
Hyundai department store, which has a market value of $3bn (£1.96bn), is also considering a bid for Homeplus.
Other private equity groups understood to be preparing for a bid include Affinity Equity Partners and MBK Partners.
Homeplus is Tesco's biggest business outside of Britain and had an annual turnover of 7.05 trillion won (£4.1bn) in 2014. It has more than 400 stores and 500 franchise shops, and over 6 million customers per week.
Sources told Reuters that the size of the deal, which would be Asia's largest ever private equity deal, would mean bidders that move to the next round would probably team up with sovereign wealth funds to help finance the acquisition.
Tesco is working with HSBC to find a buyer for its Homeplus business.