Tesco has received three separate bids worth around 7 trillion won (£3.74bn) for its South Korean business – and could pick a preferred bidder this week.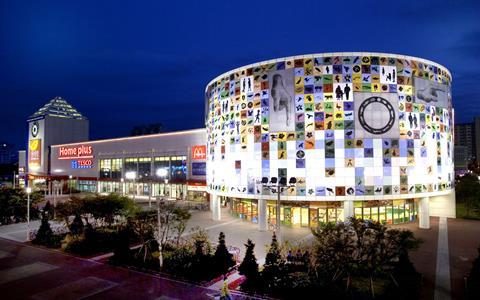 The supermarket giant's Homeplus business, which is its biggest outside of the UK, has attracted firm interest from MBK Partners, Carlyle Group LP and a consortium of Affinity Equity Partners and KKR, which all submitted bids ahead of yesterday's deadline.
Reuters reported that Tesco is likely to pick a preferred bidder as early as this week and by early September at the latest as it seeks to push through a deal before the Korean won depreciates further against the British pound.
As previously reported, Tesco was thought to be considering delaying the deal after the won fell by around 10% compared with the pound since June.
But a source close to the situation told Reuters: "The impetus is on them to get the deal done very quickly, with extremely high certainty."
The bids for Homeplus are understood to come in below Tesco's valuation of £4bn, but boss Dave Lewis is keen to offload its South Korean arm to shore up the balance sheet and focus on the grocer's core UK supermarket business.
Tesco reported its biggest ever statutory loss of £6.38bn in April and is also seeking to offload its stake in data business Dunnhumby, which is responsible for the Clubcard loyalty scheme. Lewis has remained tight-lipped on developments surrounding that deal.
The grocer has already sold off Tesco Broadband, its entertainment streaming service Blinkbox and a fleet of private jets.