On the day Scotland heads en masse to the polling booths, Retail Week rounds up how retail bosses expect Scottish independence will impact the retail industry and affect consumers.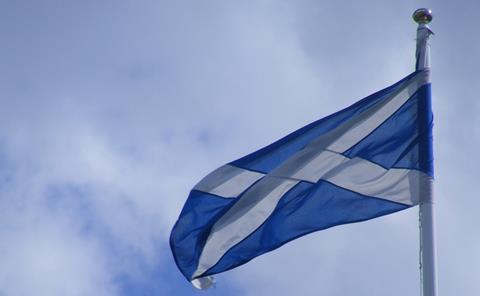 Sebastian James, chief executive of Dixons Carphone and a friend of David Cameron
"Whatever ends up being decided we will be able to trade with our Scottish business. We would operate it in a loosely federated way like we do with Ireland where there is a single infrastructure and we operate across different currencies and regulatory environments and that is relatively straightforward for us to do.
"I'm also extremely confident we will be able to move our business more swiftly than the governments will be able to agree how it is going to work."

Ian Cheshire, chief executive of Kingfisher
"We think there is a real risk in terms of higher costs, the uncertainty about a currency union and the difficulty of making investment decisions," he said on Tuesday.
"Smaller, more complex markets often mean passing higher costs on to consumers.
"Investment decisions would be on pause while we work out what's likely to happen.
"We are not going to pick up stores and move them south of the border but [a 'Yes' vote] would represent real and significant challenge for our business."

Andy Clarke, chief executive of Asda
Asda president and chief executive Andy Clarke said: "It will be no surprise to voters that, if Scotland votes for independence, it would be imperative to establish a separate Scottish business.
"Currently, our systems are set up for one single UK market, we use the same currency and we operate under the same rates of VAT.
"By operating in a market serving 63 million customers we achieve major efficiencies and economies of scale.
"If we were no longer to operate in one state with one market and – broadly – one set of rules, our business model would inevitably become more complex. We would have to reflect our cost to operate here.
"This is not an argument for or against independence, it is simply an honest recognition of the costs that change could bring."

Lord Wolfson, chief executive of Next and a Conservative Party funder
Although Woflson said a 'Yes' vote would not affect Next from a logistics point of view, he said: "What I am concerned about is what happens to the wider economy in Scotland.
"If Scotland has a new currency and it devalues that will push up prices of all imported goods.There's a jobs risk, not directly in retail but in the financial services sector."
"We will remain absolutely committed to Scotland, whether it says yes or no."

Stuart Rose, former Marks & Spencer boss and is tipped for a Conservative Party peerage
"[Scottish independence] will return us to uncertainty, in national markets and international markets. Why would you want that when we've just been through the worst recession in 50 years?"
"We've been family for 300 years and blood is thicker than water. Scotland, England, Wales and Northern Ireland together are more than the sum of the parts.
"I hope that people pause and think before casting their votes because there's no going back."

Ben Lewis, chief executive of River Island
"It is difficult to say [what impact s independence will have] without knowing the terms of what comes next. River Island has had stores in Scotland for the past 50 years and will continue to invest in Scotland."

Mike Logue, chief executive of Dreams
Dreams hopes to open more stores in Scotland, but Logue believes Scottish independence could cause a rethink.
He said: "We would have to review the situation and see what impact that would I have and I still see plenty of opportunities in the north east and the north west of England, where we are under-resourced in terms of stores."

Catriona Marshall, chief executive of Hobbycraft and a native of Scotland
"We have got seven stores in Scotland and there is no indication it will have any immediate impact on these stores. No [I'm not concerned about independence] but on a personal level I would really like them to stay in the union but from a business point of view we are not in a state of alarm about it."

Jonathan Hart, chief executive of Thorntons
"Independence is likely to cause a little bit more administrative burden but I don't expect any change in our business as a result of the vote going either way."