Retailers' contribution to the Scottish economy is becoming increasingly important, according to a report by Grant Thornton.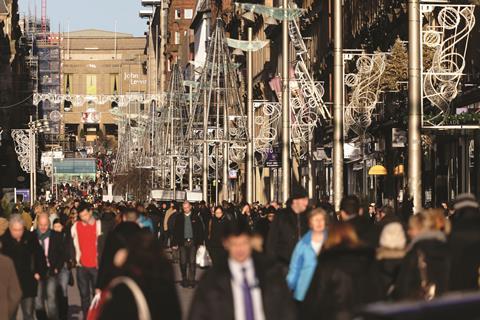 Overall revenues by the top 21 Scottish retailers and wholesalers totalled £3.6bn in their latest full-year results, a 5% rise from the previous year.
Employment in the sector also increased by 5%, with 18,888 people working in Scottish retail at the end of August.
The findings are part of the Scotland Ltd report, published today by financial services company Grant Thornton.
They are based on the most recent full-year accounts of the 21 retail and wholesale businesses in the top 100 private Scottish companies, taken at a cut-off point of the end of August this year.
It does not include listed companies or national retailers.
Commenting on the findings, Grant Thornton tax director for Scotland Vishal Chopra said: "This reflects the move away from heavy industry to a service-based economy.
"Over the last few years retail has had a difficult time and consumer spending has fallen, but retailers have adapted in a big way.
"They've looked at their property portfolios and they've adapted to the online challenge".
Of the 21 retail or wholesale companies in the top 100 list, Farmfoods reported the strongest turnover growth in its latest accounts, increasing sales by 21% year on year, while M&Co owner Mackays had the highest profit growth of 114% in the period.