More retailers are being urged to respond to the Government's initiative to scrap unnecessary regulations.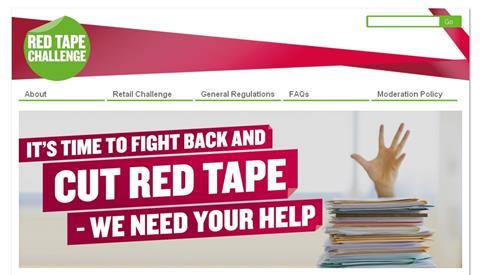 Redtapechallenge.cabinetoffice.gov.uk launched three weeks ago, and lets individuals and businesses express views on overregulation.
As Retail Week went to press, more than 10,200 responses had been logged. Former director general of the BRC Dr Kevin Hawkins is sector champion for retail, and said he is pleased with the replies so far but wanted more responses.
Hawkins said the website is the best way to express opinions and responses are being "carefully analysed". Retailers have until around the second week of May to log views.