Although retailers bore the brunt of last week's riots, the sector kept its head above water despite lagging the All-share index.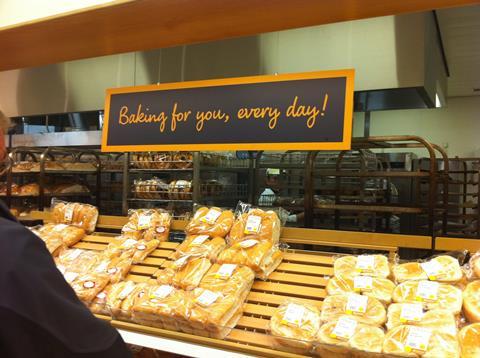 Shares in JD Sports, one of the retailers most targeted by looters, were among those hit in the aftermath of the havoc but some analysts downplayed that fear.
Other than the mayhem on the streets, the main City talking point was the latest grocery industry data from Kantar and Nielsen.
The former showed Morrisons to be the only one of the big four to take market share over the 12 weeks to August 7, and continued growth by the discounters.
Evolution noted that high petrol prices have driven traffic to the grocers, who have been running fuel promotions, but that volumes generally remained weak. Although sales rose 3.7% in the most recent month according to Nielsen, volumes dipped 0.8%.
The broker said: "Industry growth remains low and retailers remain in unfamiliar territory. While we could read much into the monthly fluctuations of market share data, taking a step back suggests that growth is likely to remain low and structural challenges are likely to remain."
Oriel recommended buying Tesco and/or Sainsbury's. The broker believes that food retailers have "returned to a bit of the defensive form you would expect in volatile markets" and maintained that: "While forecast momentum is a way from turning positive, we would argue that any downgrades accompanying the next round of trading statements are likely to be the last in the cycle, and that they will be minor by wider market standards."
Bernstein, which rates Tesco and Morrisons outperform, said: "The absolute and relative de-rating of UK food retailers is largely driven by investor concerns that grocers, near term, will compete away margin in response to slower revenue growth and, longer term, will pressure industry returns by adding too much space.
"We believe that these concerns have been overplayed."
Shore Capital observed that Tesco was battling through tough times and noted: "We do not believe that the output of its new UK management team is especially evident to date and that promises progress to come.
"We expect Tesco UK to be a solid performer in future, mid-single-digit sales growth and stable margins."
It added: "This performance could be a little behind smaller and more-focused Morrison and substantially investing Sainsbury's."
Away from food, FinnCap shifted its stance on Halfords from hold to buy. It reasoned that the risk-reward ratio has tipped in Halfords' favour and said: "The upgrade is driven purely by the share price fall."