Fashion giant sets sights on expanding international presence as it aims to raise £650m through IPO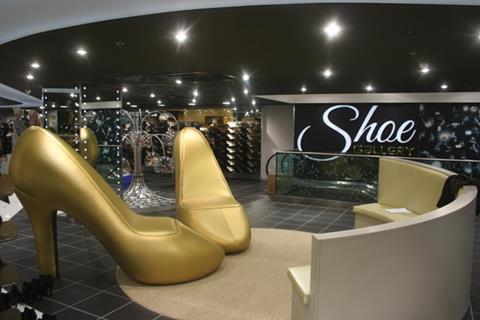 New Look is planning to emulate the international success of H&M and Mothercare should its £650m IPO plans be successful.
The retailer - owned by Apax, Permira, founder Tom Singh and management - revealed plans for the float on Tuesday. The money raised by the issue of new shares would be used to pay down New Look's debt to £450m, with most of the proceeds used to pay off the holders of its payment in kind (PIK) notes.
Retail Week has learnt that plans include ramping up its Mim chain in France to as many as 500 stores to give it the same level of coverage as New Look has in the UK, plus rolling out the New Look brand in Europe, where there are about 30 company-owned stores. Expansion of the brand by franchising further afield is also on the agenda.
"If you get the European business humming, there are lots of places you can go," said a source close to the company. "You've only got to look at what H&M has done to see the scope is huge, and what Mothercare has done with its franchise business."
Chief executive Carl McPhail confirmed overseas expansion was a top priority. "We trade in 13 markets and the plan is to go in in more depth. The next market could be the Ukraine, but no decision has been made."
Building New Look's menswear and childrenswear offer will also be a priority, and the retailer will continue its strategy of relocations into bigger stores in the UK.
McPhail insisted the company was only considering an IPO, and not a parallel private sale process. Sources close to the owners insisted there would be no rush to sell down their stakes following an IPO.
"Investors know we will look to sell eventually, but we will do it in a way which is controlled," the source said, adding that he expected all the major investors to act similarly.
New flagship store
New Look will unveil a 26,000 sq ft, four-floor flagship on Oxford Street today, on the site of a former Borders store.
Following a complete refit of the interior, the store's new features include what the retailer claims is the largest shoe offer on Oxford Street. The Shoe Gallery is on the shop's top floor and has more than 6,000 pairs of shoes on display.
Marketing director Guy Lister said the store is expected to show a return on investment within two years.