Bargain Booze and Wine Rack owner Conviviality Retail has revealed it is in talks to acquire drinks supplier Matthew Clark Holdings.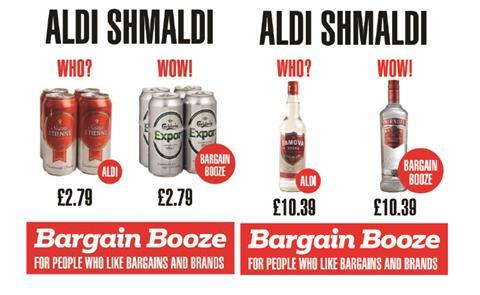 Conviviality in talks to acquire Matthew Clark Holdings
Matthew Clark made £25m profit on sales of £800m last year
Conviviality suspends shares as takeover talks continue
Conviviality, which is listed on the AIM, said it was "participating in a managed sale process" and suspended shares from trading this morning following the news.
Matthew Clark, which is half-owned by pub operator Punch Taverns, made a £25m profit last year on sales of £800m and is the biggest supplier to UK pubs. Reports earlier this year suggested that embattled Punch was seeking to offload the distributor in a potential £200m sale.
Punch, which is the UK's second largest pub group, co-owns Matthew Clark on a 50-50 basis alongside Australian private equity firm CHAMP.
Conviviality said that, if the deal goes through, it would constitute "a reverse takeover" under AIM rules, since Matthew Clark is a bigger business.
Conviviality did not disclose the size of the acquisition or specify a time-frame on the deal, but said shares would remain suspended until discussions end or the deal goes ahead.
The off-licence group will provide its full-year trading update on Monday. In May, it said it expects revenues to rise 2% to £364m for the year ending April 26.