Retail shares slid following last week's 'super Thursday' round of updates and brokers have warned store stocks might now stall.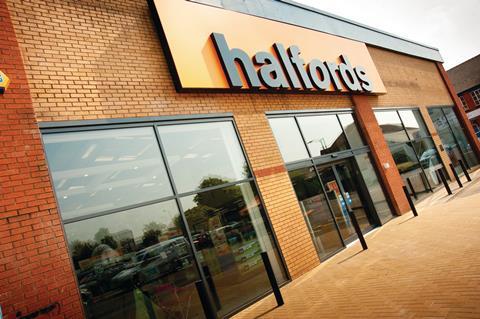 Upgraded profit expectations from retailers including Halfords and Home Retail, and strong performances from others such as Mothercare, were outweighed by fears about the consumer outlook.
KBC Peel Hunt analyst John Stevenson said that although most Christmas trading updates were positive, that had been expected.
He noted sector share prices had weakened as the week progressed, "reflecting concerns for consumer spending in the year ahead and, ultimately, a weaker economic backdrop against which earnings momentum is likely to materially slow".
He added: "For a sector so sensitive to changing sentiment, the lack of positive catalysts and the forthcoming pause in trading newsflow in February is likely to see the retailers continue to underperform as a group."
Nomura investment strategists observed: "Having overshot on the way down, earnings forecasts have run up recently ahead of the reality on the high street.
"A reduction in the level of competition may have supported the earnings of those companies that have survived. It seems likely that the very strong recovery in earnings forecasts for the general retailers might not be sustained."
The impending election and need to address the financial deficit could undermine the recovery in discretionary spending, said Nomura.
However, analysts are confident that retail share opportunities remain. Stevenson rates Next, Carpetright, Debenhams and Halfords among his top picks.
And Panmure Gordon analyst Jean Roche argued that clothing retailers' shares present an opportunity. She said: "The clothing sector has been three times more de-rated than the general retail sector as a whole over the Christmas trading reporting season. We think this is illogical given the resilience of clothing spend relative to household goods spend, for example, which we saw in 2009."
She believes fashion groups are also well positioned to fend off the grocers, and said: "In generic categories such as music, toys and small electrical goods, the grocers can compete very well, but we argue it is far more difficult for grocers to offer a convincing fashion offer, even though they can sometimes offer lower price points."
She saw opportunity in Next and N Brown, which have both been "significantly de-rated".