BrightHouse has recorded a jump in pre-tax profits and sales for the year in the face of a "challenging" year created by political upheaval.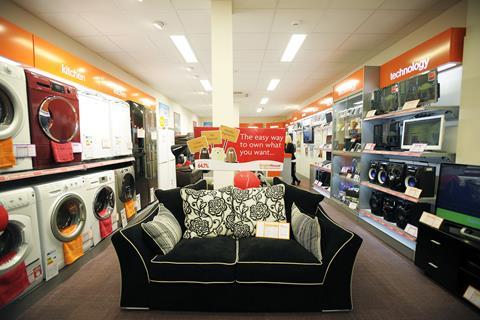 The rent-to-own retailer's boss Leo McKee said that despite difficulties created by the Scottish referendum and general election the company has "turned in a strong performance".
McKee said: "There is no doubt over the past 12 months customers have been cautious on making purchases on big ticket items."
Pre-tax profits rose 16% to £19.6m for the year ending March 31, while like-for-likes grew by 3.9% and total revenues were up 5.5% to £351.7m.
Sales growth slowed compared to the year ago period as BrightHouse carries out more stringent credit checks. Last year, revenues were up 12.2% to £333.3m and like-for-likes increased 6.9%.
McKee said that five years ago BrightHouse declined less than 10% of applications, but last year it increased to 20% as BrightHouse tightened its lending criteria.
Governance
BrightHouse has put in a "lot of work" this year around improving its responsible lending, according to McKee.
The practices of BrightHouse and rival rent-to-own retailers were blasted by MPs in February, who accused them of "cashing in" on their customers struggles.
The MPs made 20 recommendations to the Financial Conduct Authority (FCA) as part of a call for a new blueprint for the sector.
McKee points out BrighHouse has had a chief risk officer since January 2012 and added the retailer had made two new non-executive appointments to its board in November to improve corporate governance.
The appointments included former Citigroup exec Maurice Thompson and ex-joint chief executive of Gartmore Investment Management.
McKee said the profit surge during the year has come from the efficiencies the company has made after improving its infrastructure and systems.
BrightHouse is now turning its attention back to a store roll-out programme following a major investment in its IT systems.
The retailer plans to roll out 20 stores this financial year having launched seven two years ago and 12 in the most recent financial year.