Mike Ashley has once again set tongues wagging by snapping up a big chunk of shares in a fellow retailer, this time targeting Findel.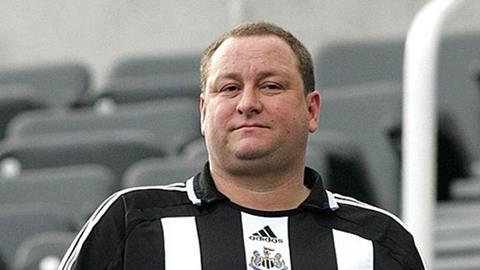 Sports Direct owner Ashley swooped on the shares late yesterday, shortly after Schroders – which was previously one of Sports Direct's biggest investors – had offloaded a large amount of shares in home shopping retailer Findel.
The size of the stake will open up lines of communication between Ashley and the Findel board.
One insider said Ashley's latest move was a "strategic stake and in line with those he has taken in the past in Debenhams and Tesco".
His stakes in Debenhams and Tesco have allowed him to sell Sports Direct product in both the retailers and the Debenhams stake was even believed to have been a precursor to him making an acquisition bid for the department store.
Speculation is rife as to the reasons for Sports Direct becoming the third biggest shareholder in home shopping firm Findel after taking a 18.9% stake.
Potential buyers
Findel revealed to the stock market yesterday morning Ashley's acquisition in the company, which coincided with it also revealing the company has agreed terms to sell its Kitbag sports retailing business.
Naturally observers believe Ashley has bought the stake to put the brakes on the acquisition of Kitbag by a mystery bidder after catching wind of the deal.
James Collins, analyst at Stifel, notes that in November there was speculation Ashley was interested in acquiring Kitbag after Findel launched a review that explored the sale of Kitbag.
Collins hints Ashley may be up to mischief noting the news of Sports Direct's stake in Findel "is even more interesting" considering Findel revealed the potential sale of Kitbag in the same announcement.
Collins adds "the acquirer might be one of the potential buyers with which Findel held discussions during the strategic review" and believes it is quite likely the potential acquirer is from overseas.
Other motives
A City source agrees that the most likely scenario is Ashley is trying to prevent the sale of Kitbag.
However, they also believe there could be other motives behind the move.
One of which could be buying into Findel's home distribution network as Sports Direct prepares to open a distribution centre in Shirebrook.
However, they also highlight the current shareholder structure in Findel. Schroders, Toscafund and Sports Direct now have over 50% of Findel's shares between them and if they join forces they would have the leverage to "do any manner of things".
Once again the media-shy Ashley has made a headline-grabbing move that raises as many questions as it answers.
The smart money is on this being a clever ploy to disrupt the sale of Kitbag. But as is often the case with Ashley, he may just surprise us all.