Zalando, Europe's biggest fashion etailer, has listed on the Frankfurt stock exchange today with a value of €4.9bn (£3.8bn).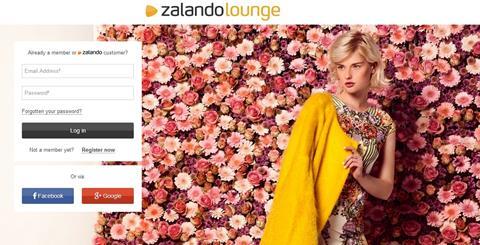 After strong demand from investors Zalando set its share price at the top end of expectations at €21.50 (£16.73).
But Zalando shares surged on its trading debut today, rising as high as €24.50 (£19), valuing it at more than €5bn (£3.89bn).
The shares issued, including the over-allotment option, make up an 11.3% stake in the retailer.
Zalando is aiming to raise more than €500m (£389m) to fund business growth.
Zalando added that assuming the over-allotment option is exercised in full, 28,147,656 new shares will be issued at a value of €600m (£466.9m).
Owner Kinnevik's stake following the float will stand at 32%.
The IPO follows the giant float of Alibaba, which valued the Chinese online retailer at €25bn (£19.4bn) on the New York Stock Exchange last month.
Zalando revealed at the beginning of October that its half year sales surged 29.5% to €1.047bn (£814m) and it made its first-ever operating profit, €12m (£9.3m) up from an operating loss of €72m (£56m) a year ago.