The boss of newly-created Yoox Net-A-Porter has said that m-commerce will be a "key priority" for the online fashion retailer.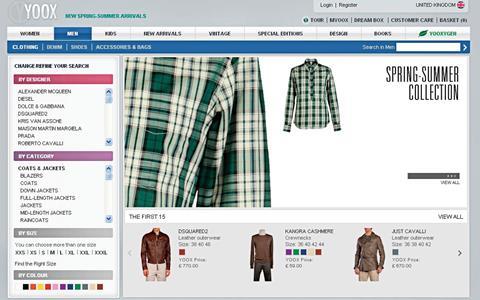 Yoox Net-A-Porter came into being today after the merger was initially announced in March. The deal brings together a business with total revenues of €1.3bn (£961m).
Federico Marchetti, new chief executive of the retailer who was formerly boss of Yoox, told CNBC that mobile commerce will become an evermore significant sales driver.
"Currently over half of our traffic is coming from mobile and we expect this growth will continue especially in the combined group," Marchetti said. "So mobile will definitely be a key priority for us."
Richemont, Net-A-Porter's parent company, has a 50% share capital of the combined entity's listed parent company.
Yoox said in March that a combination with Net-A-Porter would create €60m (£40m) of synergies in the third year. But Marchetti told CNBC it is now likely to be higher.
He added: "After six months I do confirm this number and actually we were probably being…conservative."
Net-a-Porter founder and executive chairman Natalie Massenet exited the company ahead of the merger.