River Island's appointment of Will Kernan as chief executive struck an unexpected note last week.
The business is owned by the Lewis family, having been founded by Bernard Lewis, and is famously private. Its current chief executive is Bernard's nephew Ben, its current chair is his son Clive.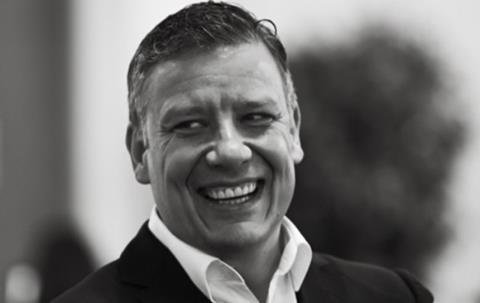 Kernan is not the retailer's first external chief executive. Richard Bradbury, who ran the business from 2008 to 2010, spent 20 years at the business and was formerly its womenswear managing director before becoming chief executive.
However, he was promoted to the chief executive position after Leonard Lewis, Bernard's son, who came up with the name River Island, suffered a serious accident.
Ben Lewis took over the business from Bradbury and has run it ever since. He is well regarded and, the business says, had planned to stand down for a while.
"Succession has been carefully planned over time," a company spokesman said. "Ben Lewis has led the business for nearly a decade and always planned to step aside at this time. The company has identified an excellent successor in Will, who has the right skills and experience to lead the company in this next chapter."
Investment and identity
In recent years, Ben Lewis has ploughed money into technology, investing in AI and opening a Shoreditch tech hub with the stated aim of becoming "a leading tech company as well as a leading retailer".
As etailers continue to kill off many of its contemporaries, River Island has managed to hold its own in comparison to some of its unfortunate rivals.
Sales were flat in the year to December 30, 2017 (the most recent figures available), though operating profits shrank by more than a third as a result of investment in a multichannel, tech-driven strategy in a bid to keep up with "evolving consumer habits and expectations".
"The Lewis family have been vastly more prudent than the majority of retailers in their expansion and have a lot of freeholds"

Richard Hyman
While River Island's investment in stores and technology has helped to maintain its brand and customer appeal, as a legacy retailer it is still vulnerable to the same structural changes that have adversely affected less healthy rivals.
"This market is very, very crowded," says Richard Hyman. "It's the Topshop sector, although Topshop's performance has faltered far more than River Island has – but River Island has faltered.
"If you look at the body language of the store, they have lost some confidence about what and where they are – although you could say that about almost everyone in that segment."
"The online game has changed everything, particularly with the River Island core customer demographic," maintains one industry observer.
"Most importantly, the underlying retail economic model has been completely destroyed from the supply chain right through to the margin accounting model. It's just too difficult to make money any more when the competition doesn't have to pay rents, business rates and store staff. Or even for stock to fill stores."
While the conditions may look a little bleak, River Island actually has a lot more flexibility than many others in the market.
Its private ownership means it is not beholden to stakeholders or quarterly updates and can take a longer-term view. If profits diminish due to heavy investment or poor conditions, it is of much less concern.
That does not preclude the possibility of the business being recalibrated under Kernan, though any changes will be within the strategy set by the Lewis family.
"I don't think we will see anything really radical," says Hyman. "Maybe they would want to shed some stores. They have been vastly more prudent than the majority of retailers in their expansion and have a lot of freeholds.
"We will continue to see a capacity to invest in the top line and we will not see knee-jerk cost cutting."
Structural challenges
Kernan was most recently at online cycling specialist Wiggle, where he was chief executive. Before that, he was chief executive of The White Company between 2012 and 2017, prior to which he was at New Look as chief operating officer.
He spent 13 years at New Look, working his way up through the ranks and had cut his teeth at Burton Group and Arcadia in finance roles.
He arrives at River Island at a time when those "evolving consumer habits" are changing ever faster and, no matter how impressive a chief executive's track record sounds, management will encounter significant structural challenges as consumer spending on fashion continues to decline and legacy retailers lose market share.
"You need to take different decisions, but that requires companywide transformation. Kernan will need to get the business to think differently"

Michael Ross, Dynamic Action
Investing in technology on its own will not be enough. For a business like River Island to thrive among the Boohoos and Missguideds of this world, it will need to change how it thinks, argues technology specialist Dynamic Action co-founder Michael Ross.
"You see a lot of businesses investing in tech and then making the same decisions with the same logic and the same people as before. But you need to look at decision re-engineering – how to use technology to make decisions differently.
"You need to take different decisions, but that requires companywide transformation. [Kernan] will need to get the business to think differently. Leadership and being able to set a vision for what a data-driven business looks like is key."
Most businesses, Ross explains, are managed by averages at an aggregated level.
"This made sense in a world where blunt actions were good enough, and an experienced manager could look at an average outcome and have the right intuition of whether you needed to pull a lever a little bit more or less," he says.
But as retail becomes increasingly digitalised, businesses can now begin to rethink their decision making and operate at a more granular level by looking at individual customers, products and stores and even how a certain item performs in-store or how a customer behaves in a flagship store compared with a smaller store.
"Digitisation creates new data, new opportunities for insight and also the ability to automate actions, and the combination of these factors allows a business to rethink the efficiency, frequency, granularity and logic of core decisions," Ross says.
Retailers could apply this thinking to digital marketing or to its budgets by moving from digital marketing budgets calculated on a cost per online order basis to a customer lifetime value basis, or by moving away from separate marketing, markdown and promotion budgets to a single pot of money that's used to invest in personalised prices.
Headed for a sale?
Kernan is well regarded in the sector, having increased sales every year at The White Company despite a tough market and having successfully engineered Wiggle's takeover of rival Chain Reaction.
His reputation signals that he will be up to the task of any 're-engineering' of how River Island thinks.
"He is a talented guy and a very good creative and strategic thinker," affirms Hyman. "Getting a fresh perspective is really important. Ben will have been taken round stores from when he was toddler, the Lewis view will be in his DNA – it's human nature.
"They know that the end beckons for traditional retail. They are very smart, those Lewises"

Industry source
"A lot of his thinking will be rooted in that. Someone to come in and really evaluate and challenge is exactly what they need. The Lewises know the business has to run faster."
While Kernan has had success in the businesses he has run, his experience working with private equity may also have piqued the Lewis family's interest.
The family has seen the continuing disruption of legacy fashion retailers – especially in River Island's core young fashion market – and peers such as New Look and Arcadia have both been through the mill. Might the Lewis family, who have a variety of investments other than River Island, ultimately choose to sell the retailer?
One industry source thinks so. "The Lewis family wanting to sell is the only way this appointment makes sense," he argues.
While Ben Lewis is recognised as having done a good job helming the business over the past decade, he does not have experience of deals.

This could explain why the family has chosen to hire external talent. Kernan has worked with Apax, Permira and Bridgepoint, and has excellent private equity connections as well as a financial background.
River Island is in a good state for an eventual sale to a private equity or trade player. Unlike some fashion retailers, the family has invested in stores, head office and technology; consequently, the business is still an attractive proposition.
The source believes it would make sense for the Lewis family to exit the business while it is a healthy player in a declining market.
"They know that the end beckons for traditional retail," he argues. "They are very smart, those Lewises."