Retail sales volumes in October increased 0.8% month on month as prices dropped by largest margin in more than a decade.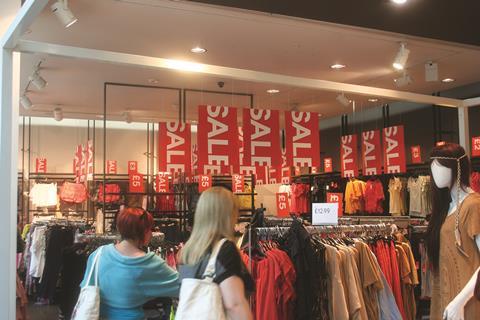 Sales recovered after a fall last month as average store prices dropped by 1.5% year on year in October, representing the largest fall since December 2002, according to the Office for National Statistics.
Retail sales volumes recorded the 19th month of consecutive year-on-year growth last month as sales jumped 4.3%.
Deloitte UK head of retail Ian Geddes said discounting helped retailers to a stronger than expected month.
Geddes said: "While October was a marginally better month for the beleaguered grocery sector, the market remains tough with pricing under intense pressure.
"Clothing retailers seem to have fared better than many expected, although promotional activity has been high and will not have made up for losses experienced in September.
"While online sales have shown some loss of momentum, we expect this to pick up in November as retailers and consumers prepare for what are likely to be record breaking Black Friday and Cyber Monday sales."
The proportion of online sales fell by 0.1% to account for 11.2% of all sales in October 2014.
Online sales increased by 7.5% compared with October 2013, the lowest year-on-year increase since November 2012, when sales increased by 6.9%.
PwC chief economist John Hawksworth said: "The sales volume growth trend seems to have slowed, although there was some recovery in October after the sharp dip in September when unusually mild weather hit clothing sales.
"This is consistent with more general evidence that the pace of the UK recovery has moderated since the summer, which has also been reflected in some cooling of housing market activity."