Retail sales volumes increased for the seventeenth consecutive month in August, rising 0.4% and reflecting "underlying growth" in the sector.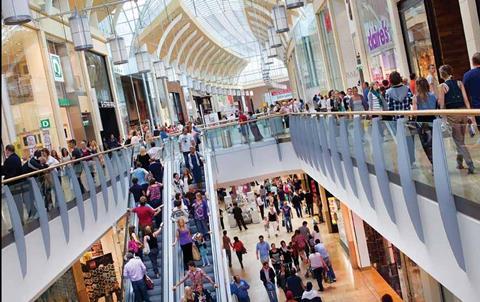 However, average store prices fell in August 2014 by 1.2% compared with August 2013, the largest fall since July 2009, according to figures from the Office for National Statistics.
This was largely driven by the slowing of prices at petrol stations, but falling prices at food stores, down 0.1%, also contributed. The fall in food prices was the first annual decline since December 2004 when they also fell by 0.1%.
Last month sales volumes were up 0.4% month on month. Compared with August 2013, sales volumes jumped 3.9%
The ONS said that because of the sustained increases, when coupled with 18 months of consecutive rolling quarterly growth, "it would be true to say that the underlying picture is one of growth".
Retail sales values edged up 0.2% month on month. Compared with August 2013 they were up 2.7%.
Online sales values increased 8.3% last month. However, digital sales accounted for a lower proportion of overall sales, falling 0.2% to represent 11% of turnover.
Sales values of household goods jumped 12.7% compared with August 2013, representing the largest year-on-year increase since 2001, when sales were up 16.2%. ONS found that furniture was the main driver of growth, with sales surging 23.4%, the largest rise since records began in 1988.
Stores that sell electrical appliances also did well, as consumers rushed to snap up high powered vacuum cleaners before the EU energy saving regulation came into force at the end of August.
Barclays head of retail and wholesale Richard Lowe said: "More heartening news for the retail sector as sales continued their steady year-on-year growth in August. As retailers return after their summer holidays, all eyes will now be on their autumn and winter collections.
"Whilst the warm September weather we're seeing across the UK is good news for most of us, retailers could face a slower than expected start to sales of new ranges as consumers may not be quite ready to pack away their summer wardrobes."