Primark is to unveil a raft of in-store firsts in its new Birmingham branch.
The store will include three eateries including a Disney Café, the first outside the entertainment giant's own resorts and cruise ships.
It will also host the Primarket Café, the first run by the retailer rather a third party, and a street food offer inspired by foods of Birmingham.
The initiatives, along with others such as Primark's biggest beauty studio to date, reflect a determination to continually enhance the appeal of bricks-and-mortar stores. Primark does not trade online.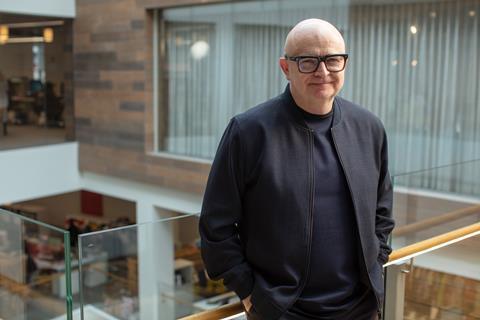 Primark chief executive Paul Marchant told Retail Week the 160,000 sq ft Birmingham shop, opening on April 11, is the "latest jewel in the crown".
He said: "There's no doubt for me that customers want to be excited and inspired by a trip to the shops, but in a world where the customer has non-stop access to any product they want online you have to create a customer experience which is truly inspiring.
"The business is anchored on amazing fashion at amazing prices but we don't believe that's enough. You need more than that. When it's raining on a Saturday morning and it's cold, give me a reason to jump out of bed and go shopping because it's easy to stay home, watch Netflix and stay cosy."
While Primark does not transact online, Marchant would be interested in developing a click-and-collect offer.
He said: "On the surface we like the idea. We think as a route to driving footfall to our stores and again giving the opportunity to showcase our fantastic offer, click and collect might be a route for doing that.
"So is that something we would consider? Yes. Is it something that we have in the current pipeline? No. But as a business which is continually challenging our operating model, click and collect is something that we will explore and if we can find a way of making a click-and-collect offer financially viable then maybe that's something you'll see in Primark in the future."
Last night, Marchant won the Clarity Retail Leader of the Year award at the Retail Week Awards sponsored by Salesforce. Primark was named the Salesforce Best Retailer Over £250m.
Retail Week Live 2019
Graham Burridge, managing director, Europe, at Disney will be taking to the stage at Retail Week Live on March 27, at London's InterContinental O2 hotel.
To check out the packed programme, and book your tickets, click here.