Recent headlines about how accessible the once-distant world of luxury retailing is fast becoming have got the industry thinking.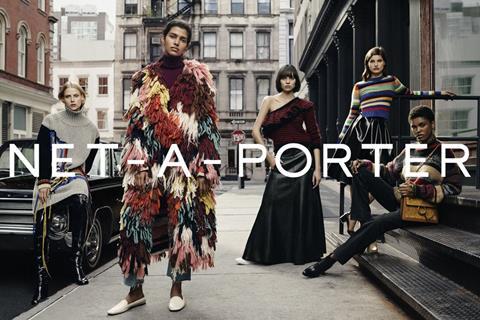 Net-a-Porter appointed a new managing director, former executive vice president of digital at Barneys New York, Matthew Woolsey, and Condé Nast relaunched Style.com, an exciting luxury ecommerce destination curated for specific users.
In the luxury industry where tailored experiences – delivered face-to-face – have long been important, traditional brands are now challenged with the dominance of online shopping and, consequently, the absence of an up close and personal experience.
The world of luxury is more accessible than ever, including a host of new, purely online luxury brands that were unable to exist before the concept of etail. Consumer behaviour has also undergone a major shift in response to the world of online, leaving some brands confused as to how to best win this critical market.
Indeed, Net-a-Porter and Style.com's news beg the question of traditional luxury retail: Is the physical experience still important?
The answer is yes, it is. It's just different.
Luxury trends
Our recent survey of the luxury industry with British luxury authority, Walpole, validates the answer. We came together to identify the major luxury trends over the next five years and understand the most engaging and relevant tactics to bridge the gap between online convenience and offline experience for luxury brands.
More than 50 members of Walpole and WGSN responded with one voice to acknowledge that the luxury retail space must change. Our report, 'How to Attract the Luxury Consumer in 2020', revealed that to thrive in an ever-competitive environment, luxury brands should look to invest in three key areas between now and 2020:
Exclusive collaborations with relevant partners (78%)
Secret and exclusive brand experiences (59%)
Personalised online experiences e.g. notifications (53%)
It is important to note that both Net-a-Porter and Style.com's recent moves are reminiscent of this trend for exclusivity and personalisation.
In his role at Barneys New York, Woolsey oversaw strong growth through initiatives in mobile commerce and personalisation. Net-a-Porter's move to hire someone with this particular experience indicates their growth priorities.
As for Style.com, Anna Wintour, who sits on the board, promised the new website would "revolutionise" retail.
The website, which previously housed the catwalk collections, uses pioneering technology to create a shopping experience adapted to the individual customer. Further personalisation to come will see a shopping layer added to Vogue.co.uk and GQ.co.uk, allowing users to shop their favourite galleries instantly.
Getting 'phygital'
But, while these leading industry etail names are delivering our forecast trends, they lack the physical experience luxury thrives on.
WGSN has identified two emerging trends over the past two years: the rise in omnichannel purchases, and the need for physical experience. These have given rise to what we call the 'phygital' tsunami: physical retail experiences, combined with digital browsing.
"What we see here is a new, harmonious way forward for luxury retail: online and physical luxury retailers can work together to provide an experience for modern consumers"
Net-a-Porter and Style.com both enable traditional luxury brands to be 'phygital'. Their strong online presence captures consumers in their modern habitat, while luxury bricks-and-mortar stores deliver the physical experience synonymous with luxury purchases.
What we see here is a new, harmonious way forward for luxury retail: online and physical luxury retailers can work together to provide an experience for modern consumers.
The lesson here for traditional luxury retailers is to watch Net-a-Porter and Style.com's progress closely; their innovative tactics are adaptable, relevant and driving the luxury industry forward; however, they rely on the brands they work with to deliver the human touch – something that will never go out of fashion.