Since Game floated at the bottom of its price range in 2014, the speciality retailer has faced one obstacle after another.
After its current financial year got off to a slow start and interim profits slumped 27%, chief executive Martyn Gibbs needed to restore shareholders' faith and prove he could turn the company's fortunes around with its renewed proposition.
Seemingly bang on trend, Gibbs launched 12 in-store Belong-branded gaming arenas in the hope of capitalising on surplus space, and has diversified the business with investment in e-sports and events.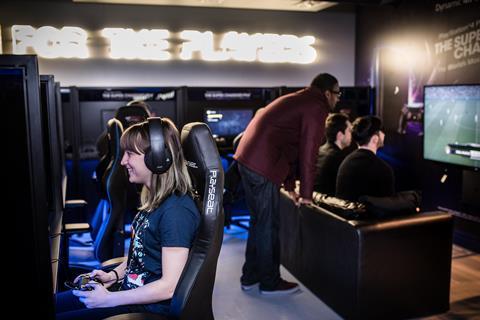 But another profit warning from the retailer sent shares plummeting last week – a 30% slide – and some in the City now question whether Game can make it to the next level.
According to Canaccord Genuity analyst Sanjay Vidyarthi, it's Game's vulnerability to external factors, like the console cycle, that pulls the rug from under its feet.
On this particular occasion, Game blamed limited availability of the highly desirable new Nintendo Switch console for the likelihood of its full-year earnings coming in "substantially" below expectations.
But Game's seeming defencelessness against factors such as this suggests the real issues could be structural, and has caused analysts to lower their forecasts.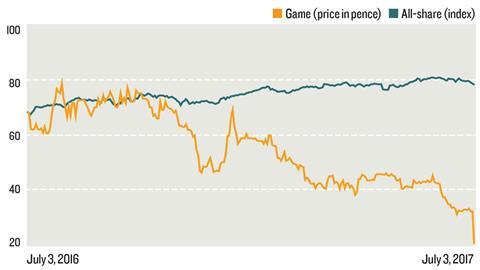 Still, some brokers have long-term confidence in the troubled business owing to its proven ability to control costs, an encouraging performance at the first 12 in-store gaming arenas, and more than 200 upcoming lease renewals, which will give Game an opportunity to reduce its property costs.
So perhaps the vexed retailer does have one or two lives left rather than it being Game over.
M&S first-quarter update
Looking ahead to next week now, another Marks & Spencer update is upon us.
Of course, one cannot expect overnight miracles. Boss Steve Rowe does not have an easy task on his hands in turning around a creaky high-street stalwart like M&S.
But – now more than a year into the job – there are indications that the business is shifting, albeit slowly, in the right direction.
While the retailer suffered a 63.9% slump in profit to £176.4m in its last full-year, M&S' group revenues inched up 0.6%.
And in the second half of its year, full-price clothing and home sales – the number Rowe said he is most "interested in" – advanced 11%.
Peel Hunt analysts even went as far as to say the results were "nicely ahead of expectations".
"M&S is yet to shake off the bears and, amid mutterings about how well its popular food division is holding up, has a bit more convincing to do"
On a recent visit to the Oxford Street Pantheon branch, some positive shifts seemed evident in-store with well-curated ranges brought to life by imaginative displays. The shop certainly seemed busy and the womenswear floor was buzzing with customers.
But whether visitors to some of its more provincial stores would have been rewarded with the same experience is another question entirely, and a crucial issue for Rowe's management team.
M&S is yet to shake off the bears and, amid mutterings about how well its popular food division is holding up, has a bit more convincing to do.
As always, signs of further improvement in M&S' fashion business during the first quarter would be welcomed, particularly as Rowe and incoming chairman Archie Norman have made this category a priority.
As retailers such as Zara set the pace, Rowe will have to keep his foot firmly on the accelerator.