New Look suffered plunging sales and profits during the crucial Christmas quarter as it lamented the "extremely challenging" trading environment.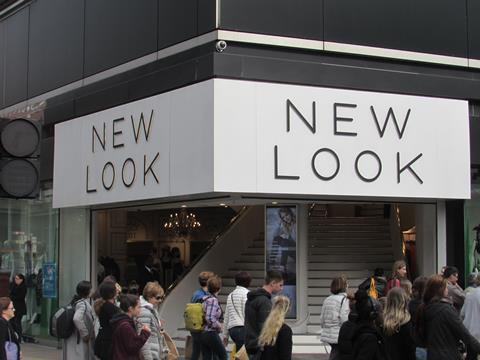 The fashion retailer said UK like-for-like sales slumped 4.7% in the 13 weeks ending December 24, while same-store sales across the wider group were down 4.6%.
New Look said pre-tax profit during the quarter tumbled 37.6% to £30.1m, despite a 0.8% increase in sales to £422.6m year-on-year.
The retailer's online business continued to gain traction though, as sales through its ecommerce platform jumped 18.2% over the 13-week period.
Third-party ecommerce sales surged 73% during the quarter.
New Look said UK like-for-likes during its financial year to date have nosedived 7.3%.
However, the chain has swung to pre-tax profit during that time period, moving £29.2m into the black following a £5.5m loss during the first three quarters of its last financial year.
That loss was driven by non-recurring exceptional transaction costs of £93.4m relating to the Brait acquisition and bond refinancing.
Underlying operating profit during its year to date fell 32.6% year-on-year to £111.5m, while sales were down 2.9% to £1.14bn.
Positives elsewhere
Despite the turbulent trading conditions in the UK, New Look hailed "positive" like-for-like sales in China, where it now operates 100 stores.
It also highlighted "encouraging performance" in menswear.
New Look opened four new standalone menswear stores during its third quarter, taking its total to 19.
The business insisted it was "well positioned" but admitted trading conditions would "remain challenging" into 2018.
New Look boss Anders Kristiansen said: "The UK market has continued to be extremely challenging, with reduced footfall and a highly promotional environment on the high street, resulting in a disappointing like-for-like sales performance.
"Despite this, total sales for the quarter were level as a result of good performances outside the UK, online and in menswear, proving that our strategy of diversification is the right one for our business."
Kristiansen added the retailer was "clear on the actions needed to capture consumer spend", but warned these would "take time to implement".