New Look has registered an increase in sales during the crucial Christmas quarter as the business hailed "continued progress" with its turnaround plan.
The embattled fashion group said like-for-likes in its core UK business advanced 0.9% in the third quarter ending December 22, 2018.
In its financial year to date, covering the 39 weeks to December 22, 2018, New Look brand like-for-likes fell 2.3%, though that was an improvement on the 10.7% slump it experienced during the same period the previous year.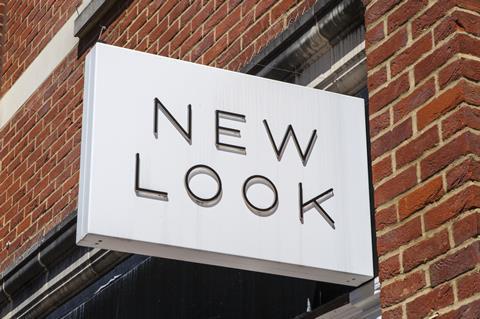 Group adjusted EBITDA during the period jumped 78% to £78m, despite a 5% slip in revenues to just over £1bn.
Underlying operating profit came in at £38.5m, compared to a £5.1m loss in the first three quarters of its 2017/18 financial year.
New Look said the performance was "in line with expectations" as it ramps up its cost-saving drive and focuses on driving "more profitable" sales.
The business said ecommerce profitability increased "significantly" during the period, with key womenswear categories including dresses leading the charge.
However, it said challenges around profitability in categories such as footwear and accessories were still "being addressed".
New Look made £78m of cost savings across the three quarters, and in January revealed it had agreed terms on a debt-for-equity swap that would slash long-term debt from £1.35bn to £350m.
It comes as boss Alistair McGeorge seeks to put the chain on a firmer financial footing and restore sustainable sales growth.
McGeorge said: "Today's results show that we continue to make good progress in delivering improved operational and financial stability despite the challenging retail environment. Our return to broad appeal product continues to enhance profitability, our supply chain lead times have improved and we have exceeded our planned cost savings.
"However, we have more work to do and our focus is now on accelerating our turnaround plans.
"The proposed restructuring has provided our colleagues and suppliers with renewed confidence, which will benefit the company at every level. The right capital structure and a materially deleveraged balance sheet will provide us with the financial flexibility to better attack our future amid challenging market conditions.
"Upon completion of the restructuring, our focus will be to further enhance profitability by continuing to provide fantastic product for our customers, building brand equity and grasping new market opportunities."