H&M has had another strong response to its latest designer collaboration, Matthew Williamson for H&M.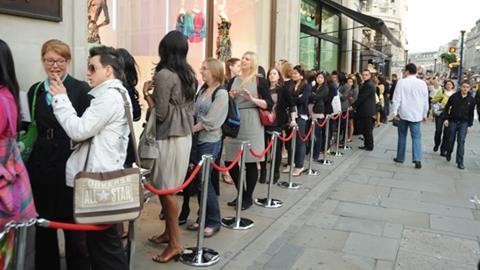 The range by the UK designer went on sale today in 11 UK stores as well as other key global stores.
Many items sold out within hours as hundreds of fashion-hungry shoppers queued from as early as 4.30 this morning in London to get first pick of the range.
H&M said that the among the most popular pieces, which sold out almost straight away, were a leather biker jacket and tiger butterfly print maxi dress.
A summer collection from the designer will be rolled out to all UK H&M stores in May, the first time a designer collaboration has been so widely available.