Former All Saints boss Stephen Craig has made a return to mainstream retail after a four-year absence from the industry.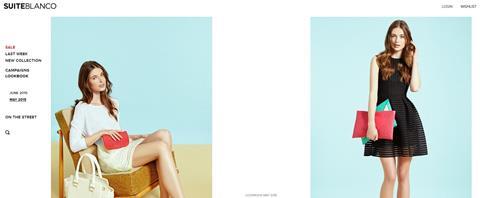 Craig has been named chief executive of Spanish fashion retailer Suiteblanco, which is owned by Saudi-based retail franchise giant Alhokair.
He will lead a turnaround of Suiteblanco, which has 190 branches internationally, including 121 in Spain.
As chief executive of All Saints over five years, Craig took sales from £10m to £250m.
The fashion retailer hit trouble because of rapid expansion and the credit crunch – it was backed by failed Icelandic banks Kaupthing and Glitnir.
Craig left after a falling out with chairman and founder Kevin Stanford just months after private equity groups Lion Capital and Goode Partners provided All Saints with £105m in rescue financing and took a 76% stake.
In his new role Craig intends to make the most of Suiteblanco's "rich Spanish heritage" and said: "I embrace the opportunity to revitalise the brand and return it to its former glory."
Alhokair chief executive Simon Marshall said: "Stephen's vast experience in product design and manufacturing, alongside multinational retail operations, will enable him to complete the turnaround and position the brand for sustained and rapid expansion."
Alhokair Fashion runs 2,100 stores in 17 countries with partners including M&S and Tesco's F&F.